Unrestrictive online gaming retailer GOG.com has made the move into offering movies. And guess what? They're DRM-free.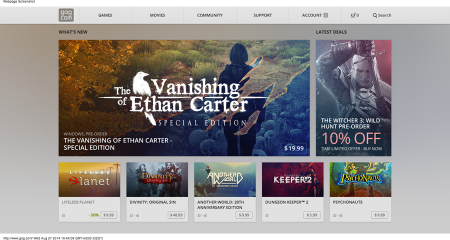 Just like their game offerings, GOG has started selling a series of movies catering towards the "gamer and geek" crowd. While you won't find Hollywood blockbusters, you will find films like Gamer Age, The King of Arcades, and Indie Game: The Movie. Stuff that compliments the whole 'gaming' vibe of GOG.com.
To kick things off the site is also offering a pair of films for free, just so you can dig in, try out the service, and see what all the fuss is about. Normally, each film will cost you $5.99 USD, with more movies soon to be announced. And as with GOG's selection of games, all the movies on the site are DRM-free and you can stream or download each one for just one price.
Overall, it makes total sense and I have to wonder why no one thought of this before. Kind of seems like a no-brainer to offer non-interactive entertainment that compliments that of the meat-and-potatoes interactive variety. The service has already started, so you can head over and start checking out the new wares right this very minute.