Just a few of the piles and piles of DC characters that'll be featured in LEGO Batman 3 are on display in the new screenshot release from Warner Bros and Traveller's Tales.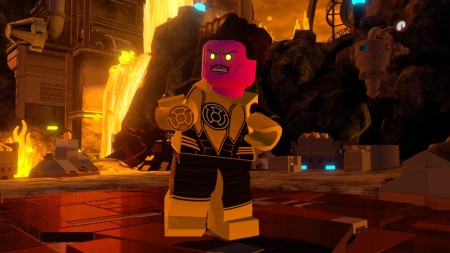 As a DC Comics fan, I'm pretty darn excited about the sheer number of DC characters that'll be wedged into the third 'Batman' LEGO game. And some of them are seriously updated and current too, like former Nightwing Dick Grayson wearing his new 'spy' duds. The roster is so big that even though this title has the Dark Knight in the lead role and in the name, there's certainly more than enough happening here to just carry the DC SuperHeroes tag. LEGO's actual toy line has changed over to that from LEGO Batman after all, so it'd only make sense. Then again, why waste the brand recognition I suppose.
In any event, if you liked LEGO Marvel Superheroes, then you know what to expect here; tons of characters, tons of locations from the comics, and tons to do- all with that comedic LEGO flair. Say what you like about the LEGO games, but they all manage to completely nail the aesthetic and feel of the source material, just with their own irreverent twist. Personally I love 'em, and LEGO Batman 3 is looking like a winner.