Homefront: The Revolution will now see publication from Deep Silver and all involvement from former owners CryTek has ceased.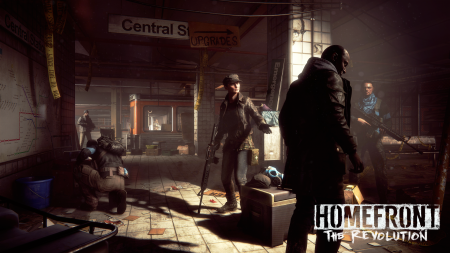 Odd things continue to happen at CryTek, the reportedly troubled developer of Homefront, Crysis, and Far Cry, even in the face of the company itself denying any in-house issues. It remains to be seen what will happen with the (so far) incredibly well-recieved Far Cry 4, which is due later this year, but as for Homefront, the series about an occupied United States now has a new development studio and a new publisher.
Koch Media owned Deep Silver will be handling the title all around and has given the reigns over to its newest development house, Deep Silver Dambuster Studios. The new developer is the third house under the Deep Silver banner (Deep Silver Volition and Deep Silver Fishlabs are the other two) in the company, which continues to explode in size.
"We are thrilled to see another great IP joining the Deep Silver universe," says Dr. Klemens Kundratitz, CEO of Koch Media Group. "We strongly believe in the potential of Homefront: The Revolution and trust in the new team to continue the path they have been walking in the last years."
So far, there've been no announcements as to the release date of Homefront: The Revolution, but we'll keep you posted.