Not only will you get some nifty papercraft Witcher dolls from GOG.com if you pre-order the game from them digitally, but you'll have the chance to win some nifty Geralt swag too.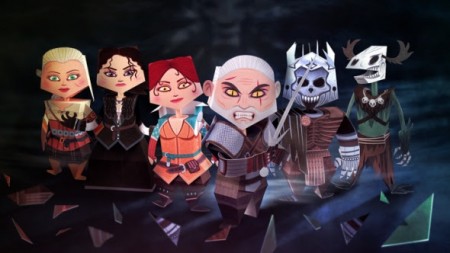 Six dolls in all can be yours just for the pre-ordering of CD Projekt Red's The Witcher capper, Wild Hunt. Available only through digital download retailer GOG.com, the dolls include Geralt, Triss, Yennefer, Ciri, Eredin, and Leshen; all characters you'll find in the game.
To 'celebrate' the addition of the new bonus, GOG.com is also holding a little contest that you're going to want in on if you're a fan of the series. All you need do to enter is pre-order the game (to get the dolls) and then pose the cute little fellers any way you see fit, doing something Witcher-y. When you're done, submit a shot of your diorama to the GOG.com Twitter feed with the hashtag #PaperWitcher.
Do that and come out on top and you'll be walking away with a selection of prizes including an awesome Witcher vs Griffin statue. Available through this contest before it pops up for sale anywhere, this is site same statue that you'll find included in the boxed Collector's Editions of the game. A pretty snazzy prize for not a whole lot of work and just a little imagination.
Full details for the contest are right here, and The Witcher 3: Wild Hunt is scheduled to become available on February 24th, 2015.