If you're a Comic Con regular, then you already know that Diamond Select has as permanent a presence as you can get at the show. And if that's the case, then it should come as no surprise to hear that they'll once again be hosting the DST Lounge at Taste and Thirst on 4th.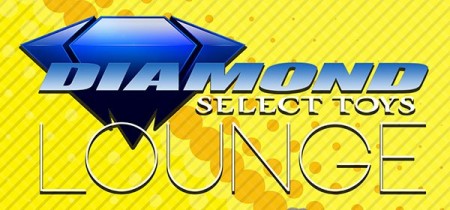 San Diego has no dearth of eateries (good God the food!!) and Taste and Thirst on 4th, located in the heart of the GasLamp district, is right up there with the neatest title spots to grab a meal and a cool drink while taking a break from the show floor. From July 24th through the 26th, DST will be making this local eatery into the DST Lounge, and experience that fans of the company won't want to miss out on.
"Star Trek, Star Wars, Sin City, Godzilla, Ghostbusters, TMNT and Marvel Comics" will all be present and accounted for in terms of decor and you can even snag a discount coupon for some grub at the DST booth on the show floor (#2607). And if you're heading into the Con on Thursday the 24th, and you stop by the restaurant, you'll be able to check out the opening night festivities.
Starting at 10pm, patrons 21 and over will be treated to illusionist Nick Ivory (who'll perform until 10:45), and will be able to meet and greet with the staff at DST, including a bunch of the fine folks who actually get the products you love from the drawing boards to the stores… and your desk.
Taste and Thirst on 4th is located at 715 4th ave in San Diego, California.