A special panel showcasing all three Dead Island games currently in development will be hosted by publisher Deep Silver at next week's San Diego Comic Con.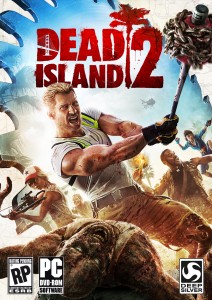 Dubbed 'The Three Flavors of Zombie' this panel presentation will explore the trio of Dead Island universe games in development right now. Deep Silver is being super-agressive with expanding their popular zombie apocalypse series, and with good reason since it's attracted quite the fan following side its debut with that show-stopping trailer at E3 in 2011.
Now a full-blown franchise, each upcoming variation on the Dead Island theme has its own unique hook and graphical style, as well as a different expansion of the core ideas; that being a zombie plague set in tropic climes. And all three will be discussed in-depth at the panel too, with plenty of info from resident 'zombie experts' like "Bernd Diemer, game director at YAGER Development and Sebastian Reichert, lead creative producer at Deep Silver; Robin Flodin, game director at developer Fatshark and Jon Smallwood, creative producer at Deep Silver for Escape Dead Island; and Jan Eric Lauble, senior creative producer at Deep Silver for the Dead Island franchise." As for the hosts, the panel will be modded by Director of North and South American Marketing and PR for Deep Silver, Aubrey Norris. And if you know Aubrey, then you know not to miss this.
The whole thing starts up in room 25ABC at the convention center on Friday, July 25th at 6 pm. Here's what you can expect:
•In the sequel to the original, Dead Island 2, exposes that the virus has spread to the sunny shores of California, where you'll play as one of four incredible characters looking to exploit, conquer and kick ass in the quarantined state. Set in a visually stunning open world, Dead Island 2 gives fans never-ending zombie-slaying action for the PlayStation 4, the Xbox One games and entertainment system from Microsoft, and Windows PC platforms.

• Dead Island Epidemic introduces fans to a fast-paced, engaging game of "capture the flag" using a stylized arcade art style that pits player against player in a tropical online battle against opponents and zombies. Currently in closed beta, Dead Island Epidemic is on the PC platform and free-to-play.

• Launching in the fall of 2014 for the PlayStation®3 computer entertainment system, Xbox 360 games and entertainment system from Microsoft and PC, Escape Dead Island takes players back to the island chain of Banoi and puts their sleuthing skills and their psyche to the test, revealing the mysterious origin of the virus.
Aside from the panel, Deep Silver will also be hosting a special showcase for their other upcoming titles like Sacred 3 and Metro Redux, which'll include playable versions. That'll be held at the Whiskey Girl restaurant and bar at 702 5th avenue in the heart of San Diego. You can attend any time between 11am to 2pm on Friday the 25th and Saturday the 26th of July.
Oh, and you might want to get there on the early side (but you knew I was going to say that) as the publisher will be giving away PS4 controller skins displaying artwork from Metro Redux to the first 800 fans through the door to ply the game. Peripheral/PC maker Razer will be int he house as well and they'll be giving away more than $10,000 in Razer gear. Not too shabby right there.