Fans of anime pirates and Bases Loaded should be happy with this week's offerings on the eShop.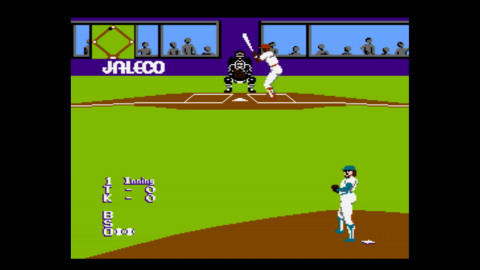 I can never remember if I liked RBI Baseball or Bases Loaded more back in the heyday of the Nintendo Entertainment System. I'm pretty sure it was Bases Loaded though and that's got me pretty happy this week as the game has finally debuted on the eShop in the Virtual Console for the Wii U and 3DS. Now, there are no licenses here or anything, so don't go looking for your favorite squad… not that you'd recognize most of their roster anyway, this is from the '80s remember? What you will find though is a simple to play and fun as all get out hardball title to suck up your time.
As for the other big release this week, I have to admit that I know little to nothing about One Piece. I'm not much of an anime guy at all, but I do know that this game is based on one of the most popular cartoons to emerge form the Far East pretty much ever, and still remains so years after its debut. That's gotta say something, no?
Have a look at this week's offerings in full below, and then get to downloading, because all this stuff is live on Nintendo's consoles right now.
The latest installment of the Unlimited series brings Luffy and the Straw Hat Crew on a new adventure with new characters. (Photo: Business Wire)
Nintendo eShop on Wii U and Nintendo 3DS

ONE PIECE Unlimited World Red – The latest installment of the Unlimited series brings Luffy and the Straw Hat Crew on a new adventure with new characters. Dive into a wayfaring journey with fun-filled escapades, action-packed battles and powerful comrades. ONE PIECE Unlimited World Redis available now on Wii U and Nintendo 3DS. Click here to watch the latest trailer.

Virtual Console on Wii U and Nintendo 3DS

Bases Loaded™ – Bases Loaded, the classic NES baseball game with an arcade feel, is now available for both Wii U and Nintendo 3DS. Select one of 12 teams, set your lineup from 30 players (each with different strengths) and then play a single game or try to win the pennant. Step up to the plate and find out why this is one of the most-loved baseball games on the NES.

Nintendo eShop Sales
Also new this week: