This week on the Radar, we've got a story about the year to come and all the awesome games that'll be coming with it, a gift guide to the best gaming action figures out there, and 15 games that'll give you your money's worth and then some.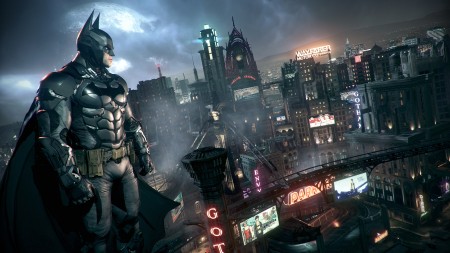 Why 2015 is going to be the best year in gaming's history
2013 was a terrific year and brought us some brand new consoles and 2014 has so far brought some terrific games and should provide for a plentiful Holiday Season of gaming goodness. 2015 though? 2015 is going to be a slobber-knocker to borrow a phrase.
There were tons of stellar looking titles shown at E3 earlier this month and a good chunk of them had one thing in common- they're scheduled to launch in 2015. So with that in mind, GamesRadar has published a view into the future, a look at what's to come- a year that just might be the best year for gaming ever. Even if a few of these titles that they've listed slip into 2016 (which, let's face it…), it's still gonna be a banner 12 months for game playing… and buying.
Have a look through the link and see why.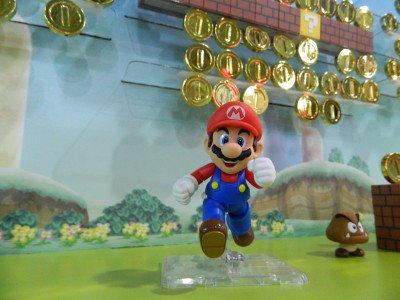 GamesRadar's gift guide to the best video game action figures
Action figures have transcended the usual thinking that they're 'just for kids' in the last few decades and have really become a part of the entertainment industry that appeals to almost all ages in some form or another. Heck my father even has a classic Godzilla and 12″ tall Hulk on his desk, if that's not a statement as to their ubiquity I don't know what would be (especially if you knew my father).
Personally, I've been collecting and displaying 'toys' since I was a teen. There's just something about the hobby that activates that need to 'collect 'em all' for me, not to mention the fact that action figures are just plain fun. I still buy just about every mid-range superhero toy I can find and I'm a rabid Masters of the Universe Classics fan. None to that stuff is video game related though, not that I don't buy into that genre as well.
What GR has done here, is to assemble some of the coolest modern video gaming collectibles in existence. All of this stuff is cool, especially the Batman: Arkham stuff and that Mario SH Figuarts figure. I just got that one myself and can firmly attest to its awesomeness.
If you're looking to get into collecting yourself, or just in the market to expand upon what you already have, this story is a pretty awesome starting point.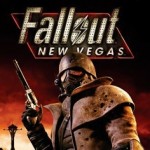 Bored? Broke? Here are 15 games with 100s of hours of fun
Ahh Summer, the time of year when people of all ages typically lack funds (all that Summer fun eats cash) and yet also have plenty of time on their hands thanks to school breaks and time off from work. If you fall into either one of those categories, then you should make with the clicking and read this GR piece by David Roberts.
Why, you ask? Well, you're going to find a heaping helping of the most time-absorbing games in existence that'll take that lack of money and maximize it to the nth degree, all while taking up as much time as is humanly possible to beat/complete.
Seriously, if you've already got a sizable backlog, don't even click this link. If not though, then by all means…
__
Those are the best of the best from GR this past week. Give 'em a read and then feel free to chat 'em up in the comments section below. We'll see you back here on Saturday Radar next weekend!