Shovel Knight highlights this week's offerings on the eShop along with the Virtual Console release of Castlevania III.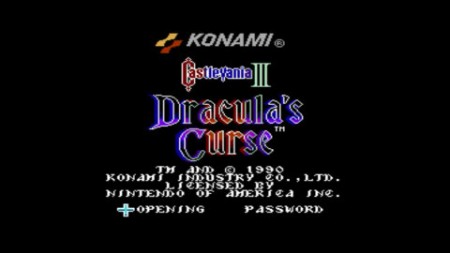 Far and away one of my personal favorite games in the Castlevania series, Castlevania III introduced the world to Konami's vision for Alucard among others, including the debut of a new Belmont main character- Trevor. You can also switch between characters her, which was also a first for the series. If you haven't played it, it's well worth the download.
And the other big game this week, Shovel Knight, has gotten so much praise pre-launch that I doubt I really have to say all that much. This game casts players as a knight armed with (you guessed it) a shovel. It looks to be a throwback to the 16bit era in all the best ways too, which is saying a lot.
Also this week, Ubisoft has a nice little sale going on and there are a whole mess of second tier releases now available, including a few new additions to the Wii Sports Club. Here's your complete listing:
Nintendo eShop on Nintendo 3DS and Wii U

Shovel Knight – Play as the eponymous Shovel Knight, a small knight with a huge quest: to defeat the evil Enchantress and search for his lost beloved. He wields a Shovel Blade, a multipurpose weapon with techniques that have been lost to the ages. Exclusively on Wii U, read in-game messages from other players or write messages of your own with Miiverse integration using the Digger's Diary. Participate in battles between two Shovel Knights in the Nintendo 3DSexclusive StreetPass Battle Arena, a crazy battle game in which anything can happen. Click here to watch the newest trailer.

Nintendo eShop on Wii U

Try All Five Sports: New 48-hour Wii Sports Club Free Trial* – Baseball and Boxing are available today at 6 p.m. PT on the Nintendo eShop version of Wii Sports Club! To celebrate, we're offering all five sports in a new 48-hour trial offer from 6 p.m. PT on June 26 until 11:59 p.m. PT on December 31, 2014. This offer is in addition to the 24-hour trial offer for first-time users of the digital version of Wii Sports Club. *Note: once game play is initiated, your trial will be available for the next 48 hours.

Virtual Console on Nintendo 3DS and Wii U

Castlevania III: Dracula's Curse™ – Now available on both Nintendo 3DS and Wii U, take on the role of Trevor Belmont, forefather of Simon, and battle Dracula in a time long before the events of the first two Castlevaniagames. In addition to his trusty whip, Trevor has the ability to transform into one of three different companion spirits that he meets at various points in his quest: Syfa, a young vampire hunter capable of powerful magic; Grant, a ferocious pirate who can climb on walls; and Alucard, forgotten son of Dracula who can shoot fireballs and transform into a bat. Lead on with bravery as you overcome 17 levels of never-ending horror. Click here to watch the trailer for Castlevania III: Dracula's Curse.

Nintendo eShop Sales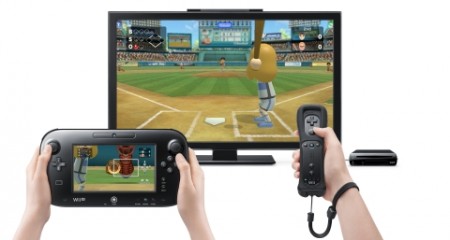 Also new this week: