Yes, the Harbinger of Torment is coming to Space Hulk, but at least you'll have a buddy to help you out.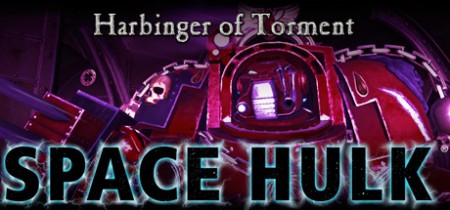 "We are excited to release the new co-op mode in Space Hulk. It's been in development  for several months now, as we made a complete overhaul of the multiplayer mode to make it a seamless experience so players can easily jump into a co-op game", said Thomas Hentschel Lund, CEO of Full Control. "In honor of launching co-op we are also releasing a new five-mission campaign, 'Harbinger of Torment', that is now available to Windows, Mac and Linux players".
Co-op just seems like one of those things that would be right at home in a Space Hulk game and apparently developer Full Control felt the same way. The game now supports 4 player co-op so battle brothers can lock 'n load and face down the Tyranid threat together. And that threat can be controlled by another player as the new mode places three gamers into the world as Space Marines and one as the mastermind of the Genestealers overrunning the Hulk.
In order to activate the new multiplayer features, the developer actually completely overhauled the online component of the game and added in a lobby system. This works the same way you're used to from most online games and allows you to "see other gamers who are online and ready to play."
And that's not all gamers will be getting for free (yes, free) as the Harbinger of Torment campaign is being added to the game as well. More than just a single level download, this is a pretty full campaign of five different levels, all created to tell the tale of the doomed ship
As the Space Hulk, the Harbinger of Torment, emerged from the warp it was discovered to be on a collision course with the planet Baal. Several attempts were made to change course, but all failed. A team of the Imperium's finest warriors is sent to the Harbinger of Torment to try and reverse the engines or stop them altogether. Failure is not an option. Harbinger of Torment has been specially designed for 4 player co-op and is now available for PC, Mac and Linux on Steam.
The update is live right now and again, will cost you zippo to add onto your copy of Space Hulk for the PC.