IDW publishing will be bringing Activision's world-conquering Skylanders franchise to the printed page this Summer.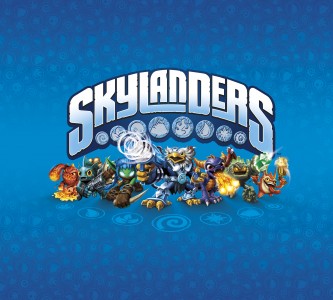 In terms of video game properties, they don't get much bigger than the Skylanders. Since the first game in the series launched back on 2011, the brand has gone on to become one of the very biggest in the gaming landscape. It's sold tons of toys and games, but also pushed forward with accessories, costumes, and even stuff like blankets and stuffed animals. It's massive and only getting bigger as the newest title is set to debut this Fall with Skylanders Trap Team.
And now you can add a comic book to the list of accomplishments that the series boasts as well. Coming from the mind of veteran comic scribe Ron Marz, with Mike Bowden and David Baldeon on art chores, Skylanders #1 will usher in a whole new era for tyne boys and girls of Skylands in a tale that serves as a prequel to Trap Team.
 "We are thrilled to be combining Skylanders, the pioneer of the toys to life video game genre, with IDW, one of the industry's leading comic-book publishers in the U.S.," said Ashley Maidy, vice president of global licensing and partnerships at Activision. "The comic-book series will offer fans a glimpse into the backstories of their favorite Skylanders characters, expanding on the universe that they've embraced so enthusiastically in the franchise's short history. To explore the world of Skylands beyond the game is an opportunity we know our fans have long been awaiting, and we couldn't be more excited to see this manifested through a comic series."

"The idea behind creating a Skylanders comic book series resonates strongly with us on so many levels – the storyline and audience appeals to the comic book world and feels like a seamless relationship," says David Hedgecock, IDW's Managing Editor and Editor of the Skylanders series. "We're honored to be the publisher of choice to introduce the world of Skylanders into the comic-book landscape."
Debuting at the San Diego Comic Con in July, Skylanders #0 will feature a 16 page story as well as goodies like "character guides and additional back-up information." The book will launch physically at the show and be available digitally all throughout SDCC weekend.
In addition to the comic, IDW has even more Skylanders up their collective sleeve as the brand will also see its debut in the Micro Comic Fun Packs series that ships to mass market stores and comic shops alike. This will really be a global rollout too, with Skylanders Fun Packs appearing not only in the United States, but also in Canada, France, Italy, United Kingdom, Ireland, Germany, Austria, Switzerland, Belgium, Luxembourg, Netherlands, Denmark, Finland, Norway, Sweden, Switzerland, Spain, Portugal, Australia and New Zealand.
Think this is big launch for IDW and Activision alike? Oh yes.