According to the Rockstar News wire the newest update in the GTA Online Series "The High Life" is coming on May 13th.
This update features the ability to own multiple properties, new high-apartments, and four new vehicles.  In addition to this the player will be able to own multiple garages, which will give them access to a whopping 20 cars. In addition to multi property ownership a nice new feature has been added to races, which is the ability to turn collisions off, which means you can no longer collide with player cars but can still collide with traffic, structures and other scenery.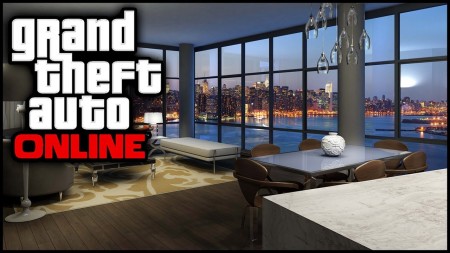 A new player mental state has been implemented, which will show other players how, you play the game. The usual features are included which include new wardrobe options, horns and player celebrations.
Look out for the update tomorrow!
Original Source: http://www.rockstargames.com/newswire/article/52245/GTA-Online-The-High-Life-Update-Coming-Next-Week-Tuesday