Yet again 3DS software is at the top of the chart on Media Create. PS Vita is topping the hardware chart with 3DS following closely behind.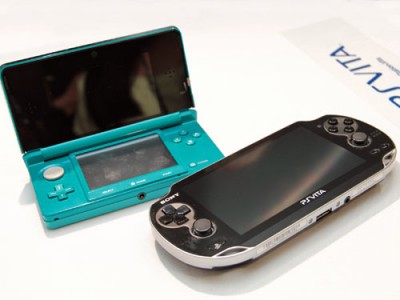 It's no secret that PlayStation Vita is a popular platform in Japan, it's made the top of the weekly charts time and time again. 3DS also dominates, with software and hardware sales consistently surpassing all others. This week, Nintendo takes the prize in software, with Mario Party Island Tour being the number one title on Media Create. It sold around 47,106 copies, which is a huge gap compared to the rest of the games on the chart. The game in second place is Sengoku Musuo 4 for PS3, which sold about 25,572 units.
On the hardware end, we have PS Vita in first place selling 25,017 units. Though unlike Mario Party, there wasn't a world of difference between its sales and platforms under it; 3DS is trailing right behind it with 22,947 units. Vita's counterpart Vita TV unfortunately isn't getting as much love as Sony had hoped. With only 1,371 units moved, it seems as though this peripheral isn't quite the hit that they were planning it to be. On the bright side though, the PS4 continues a steady movement of hardware, placing in third at 13,401 units.
source: www.m-create.com