It's a fun Saturday Radar this week as GR covered some of the bed DS games that they'd like to see added to the Wii U Virtual Console, had a peek at Lucario in Super Smash Bros and revealed 8 gaming characters who could be dead-ringers for famous celebs.
The first 8 DS Virtual Console games that should be added to Wii U
There are few consoles (even home consoles) that have a catalog as deep as the Nintendo DS. With the announcement that the console's games would start appearing on the Wii U's Virtual Console soon, there's been some rampant speculation as to what's going in the first wave and if we might see some of the little 3DS forebear's best arrive for game-starved U owners.
While we still really don't know what's coming, GR posted up a list of their top 8 picks as to what they'd like to see int he first title wave. While I can't say I agree with a few of them (not an Advance Wars fan I'm afraid), there are some serious winners on here that'd instantly make the Wii U's eShop very busy indeed. Personally, I'd especially love to replay Spirit Tracks on the big screen, so I hope some of this comes to pass.
Have a look and start saving those eShop bucks.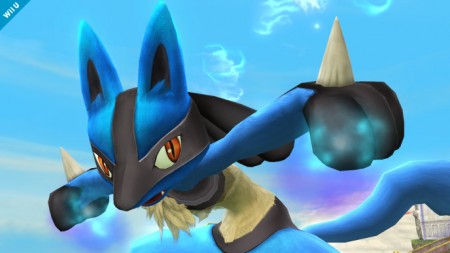 Lucario confirmed for Smash Bros Wii U/3DS roster
We actually reported on this development yesterday, but just in case you missed it- yes Lucario is indeed making a return appearance from the Wii's SSB Brawl. The psychic Pokemon should play just like the original from that game and, as GR points out, be a risk/reward character for gamers with nerves of steel.
GR's piece about him isn't so much a news item though as it is an addition to their impressive roster listing of characters that have already been announced for the hotly antiquated title. I had no idea there were so many characters announced already and it's pretty darned awesome to see all in one place. Basically, if you're a Nintendo fan from way back, you're going to like someone in this game.
Click on through and leaf through one of the biggest character rosters in modern fighting games.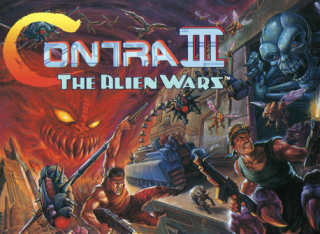 8 video game characters that are totally based on celebrities
Here's a fun one; how many video game characters can you rattle off that look exactly like (or pretty darned close to) real-life Hollywood celebrities?
Chances are you might nail one or two of the names on GR's list that ran this past week, but I guarantee you won't get all of them. There are even a few really obvious ones on here that I just, for whatever reason, never noticed before. Take the Contra dudes for example- they look just like Schwarzenegger and Stallone from Predator and Rambo respectively.
Seeing as Predator is one of my favorite Arnie movies of all time, I'm almost embarrassed to admit that I never saw that before, and yet there it is. If you're a game fan and a movie buff, this is a really fun read, so click on through and have a look at some likenesses that you might just not have seen before either.
__
Those are the best of the best from GR this past week. Give 'em a read and then feel free to chat 'em up in the comments section below. We'll see you back here on Saturday Radar next weekend!