The stunning 7th DLC pack for Nordic Games' and The Farm 51's Painkiller HD has arrived for the PC version of the game- watch out for the City Critters.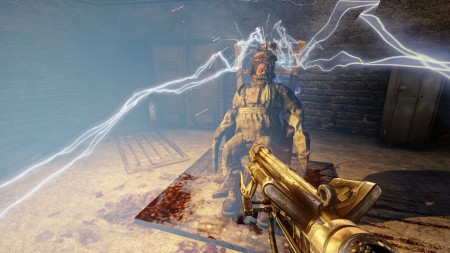 I think that may have been a horror movie back in the '80s… anyway, Painkiller HD has been supported through the roof by developer The Farm 51 and the seventh downloadable content pack, dubbed City Critters, is finally here. As usually, the pack adds a bunch of new content to the old school shooter including new levels and some "revamped" enemies. I don't think I've ever seen a company release a revamp of already existing baddies in a game while it was still fairly new to the market, which is so neat.
Here's what's new:
3 single player/coop maps in urban environment: Prison, Apocalyptic City and Pentagon
New multiplayer map "Factory" for the following modes: Deathmatch, Team Deathmatch, Capture the Flag and Survival
Revamped boss-encounter: the Gigantic Panzer Demon makes its return with new skills and abilities in a new environment with new gameplay elements
Revamped enemies: Apocalyptic Zombies in various shapes and suitably bizarre fashion statements, Winged Demons, Apocalyptic Amputee, Minigun Hell-Bikers, Giant Spider Minibosses
Painkiller Hell & Damnation is also available on the Xbox 360® video game and entertainment system from Microsoft and the PLAYSTATION®3 computer entertainment system from Sony.
City Critters is available right now to add onto your PC copy of Painkiller HD, it'll cost you $6.99 USD.