Sales of Nintendo's newest console haven't exactly been setting the world on fire.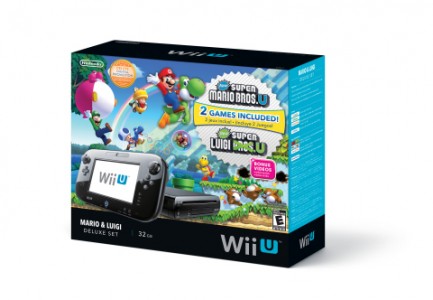 Add this one to the Nintendo Wii U worry-pile: the company sold just 460 thousand units globally in the last six months. And 300k of those sold in the last three months, making the year in total all that much more disappointing. Nintendo also stated that they didn't see a significant sales bump from the twin releases of Pikmin 3 and Legend of Zelda: Wind Waker HD either, which is a bit of a surprise to me.
Pikmin is considered one of the company's bigger properties and is pretty popular while Wind Waker is widely recognized as one of the best Zelda titles of all time and the HD version is gorgeous- something I thought would have swayed those on the fence about the console… unless of course, there are no people on the fence about it.
Wii U sales in total sit at just about 3.91 million according to industry site MCV, which is definitely not what Nintendo was hoping for. Oddly though, the site also points out that Nintendo is sticking by its optimistic outlook of 9 million units sold by April of 2014. It seems heavily unlikely that the tablet/console combo system will move anywhere close to that many units, but I can't fault them for keeping a sunny outlook as the Holiday offerings that are yet to debut for the console are solid.
In sharp contrast to all this are the sales figures for the 3DS. Unsurprisingly, the little handheld has held pretty strong with almost 2.5 million consoles sold in this past quarter and about 35 million units sold through the life of the console.
Source: MCV