Now you can catch your favorite shows on Nintendo's family of handhelds.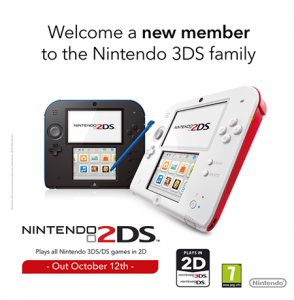 Starting right his very minute, the popular video-streaming service Hulu Plus is available for viewing on every 3DS handheld console- including the new 2DS. The service runs current season TV shows as well as video clips, movies and 'premium commercial-free kids programming'. Nintendo also points out that Hulu Plus actually has one of the largest kid-friendly programming selections out of all services in the same category, including Jim Henson Family titles.
If you already have a Hulu Plus subscription, you can start viewing content right away by logging into it from your 3DS. Should you be sans sub, but want to see what all the streaming fuss is about, you can grab a one week trial for Hulu so you can see if it works for you.
It should probably go without saying too that you'll need to have a constant Wi-Fi signal to view Hulu Plus content (since the 3DS in any form has no cellular antenna) and you'll also need to download the App, which is free from the eShop.