Beamdog and Overhaul Games released a slew of brand new screenshots for their upcoming remake of Baldur's Gate II for the PC and Mac this week.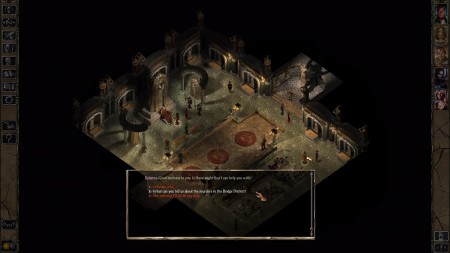 I always thought the Baldur's Gate games were pretty good looking to start with, but Overhaul has given BGII a terrific new coat of paint to follow-up on their remake of the original action/RPG classic. As far as content, this is pure Dungeons & Dragons awesome with all of the add-ons from the original Baldur's Gate II included right inside the virtual box.
The only differences between the new release and the classic title is that there's full HD support this time around and the artwork has been totally remastered from the "original renders" of the game. As you can see int he screens published below- this is one good looking dungeon crawl.
Also just released by Beamdog are a few samples of the new score to the game. You can check those out right now on Soundcloud here. Personally, I recommend cranking the tunes while you droll over the screens. It's the closest you're going to get to the game till November 15th, when Baldur's Gate II: Enhanced Edition launches for the PC and Mac.
iOS and Android versions of the game are on the way too, but there's no date yet for those, so keep thy blade at the ready.