The fantasy brawler will be doing double-duty sometime soon.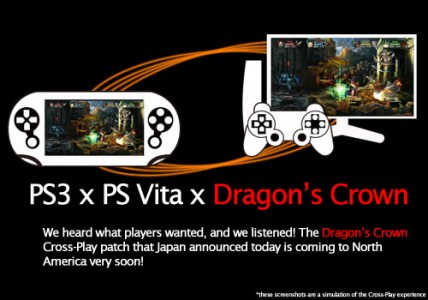 When Dragon's Crown was first announced, I (and I assume I wasn't alone in this) had figured that it'd have cross-play functionality. The game was released on the Vita and the PS3 after all and they were more or less identical.
No such luck though as each title was an island unto itself- until now. Atlus announced today that a patch was on the way to both Japanese and North American gamers who own the home edition and want to get in on the portable version, or vice-versa.
Also this week, the game itself is on sale for $10.00 USD off the usual asking price. Pick up Dragon's Crown at a discount and get to play it on two platforms? Not too shabby right there.