Sega announced the release date and a very nice preorder incentive for its upcoming remake of the classic Sega Genesis/Mega Drive Mickey Mouse adventure, Castle of Illusion.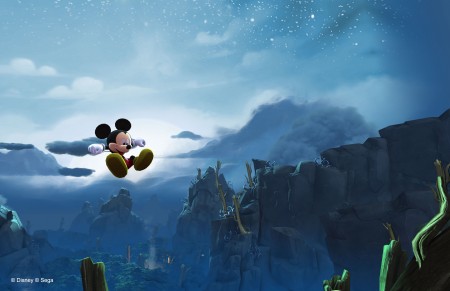 The game, which re-imagines the classic platformer with all-new graphics and sound, is set for release on Xbox Live, the PSN and the PC next month. Only the PlayStation Network version of the game will come with a preorder bonus though- and it's a good one.
Available for those who pre-buy the PSN edition of the game is a pretty awesome set of bonuses including a dynamic theme, a trio of avatars and the original Castle of Illusion game. Yep, you get both the remake and the Genesis original Castle of Illusion starring Mickey Mouse if you pick up the PSN version of the game(s).
Castle of Illusion will cost you $14.99 on the PSN as well as on the PC and will run 1200 MS points on the Xbox 360. It's expected to be available for download on September 3rd and 4th respectively.