DST has a special Minimate exhibit ready for SDCC this year. Grab some grub and check out a decade of mini-goodness at Third and Thirst in San Diego.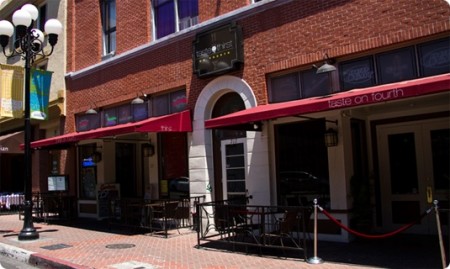 It's hard to believe Minimates have been around for ten years. Starting out with the KISS and Star Trek licenses, Minimates have absolutely exploded in both popularity and content in the years since. The line now boasts series' based entertainment mainstays like Back to the Future, Ghostbusters, Universal Monsters and of course – Marvel Comics. There are so many different IP's at this point that have come and go in the line that it's actually getting hard to remember them all.

So it's particularly cool that Diamond Select Toys has put together this touring exhibit of all things Minimate. Debuting in San Diego at the Taste and Thirst on Fourth restaurant, the exhibit will have a ton of mini-figures on display including: "figures and artwork from Marvel, Star Trek, Walking Dead, Ghostbusters, Halo, Universal Monsters, Terminator, Knight Rider, Peter Pan, Lord of the Rings, Expendables, DC Comics and Back to the Future!"
As an added bonus, you'll also be able to pick up the SDCC exclusive 'Shadow Merk' Minimate when you visit the exhibit and, if you're going to the Con, you'll also be able to get some money off your meal at the famous San Diego eatery. Just stop by the DST booth (#2607) on the show floor, grab a discount coupon and you'll be good to go.
Taste and Thirst on Fourth will be officially hosting the event starting on the 19th at 11am, but will be open for business on the SDCC's famous Thursday 'Preview Night' as well. You may want to stop by then too, as Diamond Select will be giving away a special Hot Wings (something the restaurant is known for) edition of their show exclusive Merk Minimate from the Battle Beasts line called (wait for it…) Hot Wings Merk. If you can't make it for the opening though, don't worry as the restaurant will be open for the show on the weekend too. You can expect them to usher fans and diners in starting bright and early at 8am on both Saturday the 20th and Sunday the 21st.
Food, drink, toys and a break from the insanity of the show floor… what's better than that?