Time to explore the deep seas.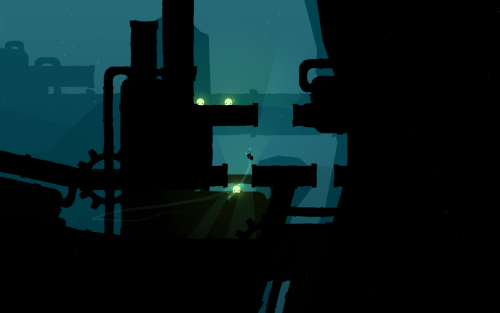 Exploring the long, narrow corridor of the Leftfield Collection at Rezzed is a somewhat crowded experience.  Finding a gap on Sunday I managed to get some time to sit down with Luminesca, a game that had piqued my interest while seeing other people play it.  Once I'd figured out where I was supposed to go and finished the chapter of the game on show, I didn't want to end.
Luminesca is being created by Matt Clanville and involves exploring the sea, trying to collect up the little 'lumins' to progress to new areas.  The first chapter was playable at the show, and there will be five chapters in the final game.  The controls are pretty simple.  The left analogue stick moves you around and the right analogue stick directs your light.  The light is useful for attracting lumin, powering up lights to allow you to see more of the surrounding area and shining onto creatures to move them away to allow you to move on.  It's quite easy to get lost in the dark twists and turns.  I did a couple of times, but there's a satisfaction to finding the correct path to continue.
The graphics are pretty simple but really do convey a dark, slightly sinister feeling to the world.  The larger creatures that you meet along the way, saying things as you go, give you a bit of a story as to what's going on.  The music is also calm and ambient in the background, adding to the explorative exprerience.
Luminesca is shaping up to be a very interesting game, with a nice art style and simple gameplay that add up to a nice, calming experience.  After playing through the first chapter, it left me wanting more.  The game is being developed for PC and Mac, and if you want to play the game now, you can pre-order the game and get access to the alpha for half the full price of the finished game at $5, or around £3.30 at the time of writing.  You can find out more and get in on the alpha at the Luminesca website.