Those adorable little annelids are trying to blow each other up again.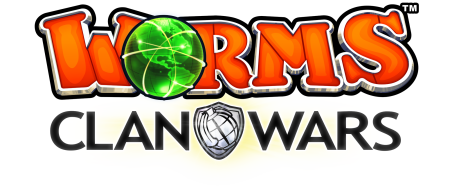 The Worms series has certainly done very well for developers Team 17 over the years, with a huge number of titles released since the original Worms was launched back in 1995.  The latest entry on show at Rezzed is Worms Clan Wars, and from what was there, it seems to be another case of evolution rather than revolution.
The new single player campaign is narrated by Katherine Parkinson as the voice of an artifact thief called Tara Pinkleton, with dialogue written by BAFTA award winner Dean Wilkinson.  The campaign levels are turn based, as with the multiplayer game.  The levels on show had the same basic aim, to retrieve weapons and kill the opposing team.  As well as classics like the Ninja Rope and Cluster Bomb, there was a Teleport Gun which, as you might expect from the name, teleports you in the direction you target.  There will be 10 new weapons in the game to toy around with, and the arsenal of weapons that will be at your disposal looks very impressive indeed.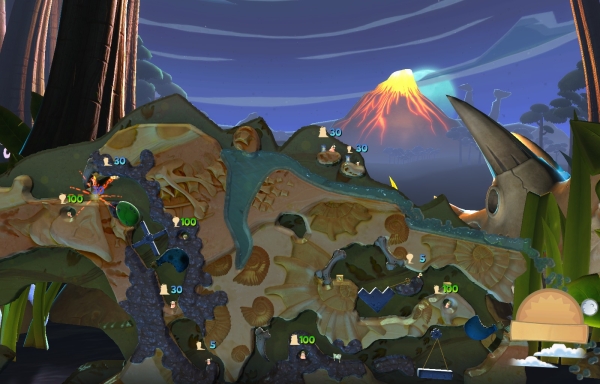 Other new additions include the use of physics based contraptions, such as swinging platforms and lifts that are pulled up and down and swing around if you stand on the edges.  It adds a little bit of challenge to the platforming type sections.  There's also the addition of water within actual parts of the landscape as well as at the bottom of the map.  However, water contained within the land won't kill you instantly, but will cause damage to you if you're under it when a turn ends.  Blowing up bits of the landscape will allow the water to trickle down into the new space, oddly having a consistency more resembling gel than water.
The multiplayer aspect of Worms will include the ability to form online clans with friends, complete with customised clan emblem and ranks within the clan, and you can take on other clans and work your way up the league.  The clan home base allows for quite a few customisation options.  The finished game will have Steam Workshop support, allowing you to create more items for your worms to wear.  There's also four improved classes to choose from.
Clan Wars is certainly shaping up to be a fun Worms experience.  At this stage, whether you should pick this up on release depends on how you feel about Worms general.  If you're getting Worms fatigue, then it doesn't appear as though there's going to be much in here that's going to relieve that.  It's still fun, with great humour and ridiculous weapons, but at a base level, it does feel like the game you've played several times before.  If you've been away from the series for a while, though, this should be great fun.
Worms Clan Wars is a coming to the PC in Q3 2013.