Art Asylum has sculpted one excellent looking Silver Surfer for Diamond Select Toys.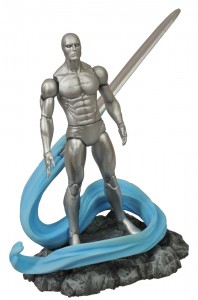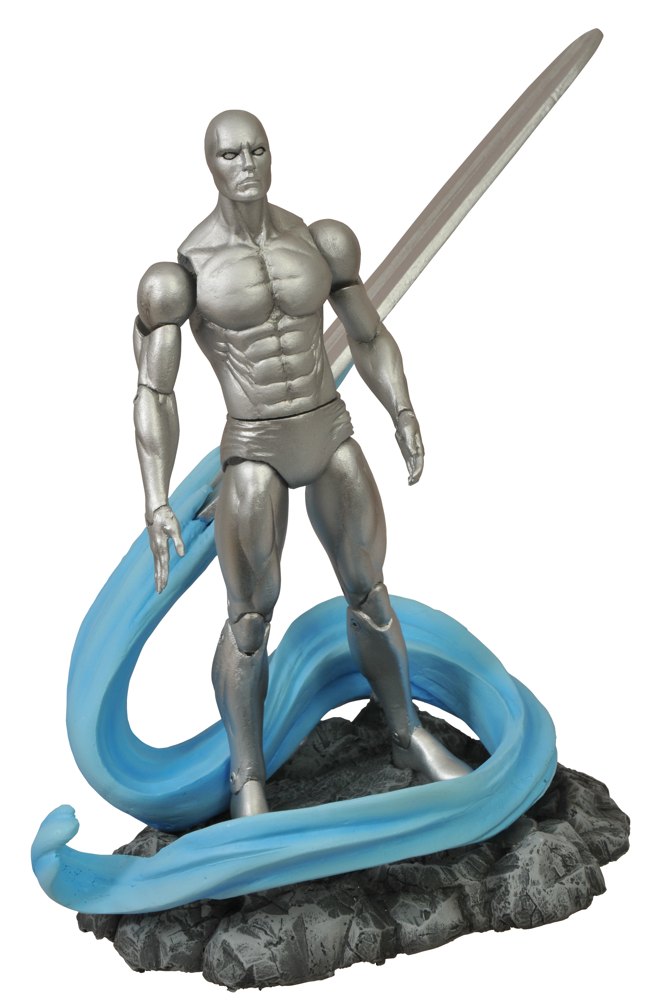 Just making his first appearance now, the Silver Surfer figure was only hinted at in 'design sheets' at this past Toy Fair in New York. There may have been a decent wait from then till now, but this is one incarnation of the Sentinel of the Spaceways that fans will likely find was worth waiting for.
Sculpted by Sam Greenwell, the Surfer stands in at 7″ tall and features an excellent assortment of accessories. The Surfer comes with a rocky base that he can stand on (wouldn't be much of a base if he couldn't), but the base also holds his famous board which you can also stand him on for space wave surfin' action.
Also in the box are a pair of clip on 'energy blasts' for the Surfer's hands and the Infinity Gauntlet itself so you can reenact that What If… cover.
As for a release date, we don't have one as of yet. As soon as we hear word though, so will you.