Not that it's odd or anything, it just includes a whole lot of Anomaly Warzone Earth.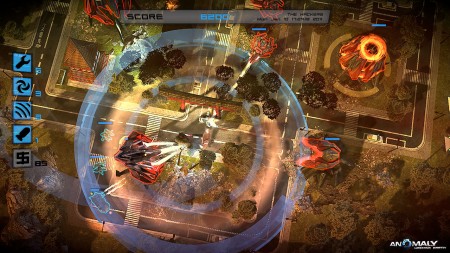 11 bit Studios is the focus of this week's Humble Weekly Sale and they're offering one pretty amazing set of games; particularly if you're a fan of the Anomaly series.
Anomaly Warzone Earth for PC / Mac / Linux
Anomaly Warzone Earth Mobile Campaign for Android / PC / Mac / Linux (this is actually the mobile version made available for desktops, as the mobile campaign has different levels comparing to "classic" Anomaly)
Anomaly Korea for Android / PC / Mac / Linux
Sleepwalker's Journey for Android / PC / Mac / Linux
Funky Smugglers for Android / PC / Mac / Linux
Soundtracks from all games
Wallpapers
3D model file of the Hellhound from Anomaly 2 for 3D printers (just a file, not an actual figure)
That's pretty amazing that you get a 3D printer file for an in game character with the 'Hellhound' bonus. I've never seen that offered anywhere before and it's not only cool – it's also telling as to how much the 3D printer model is starting to proliferate the marketplace (Amazon is actually selling 3D printing supplies right now).
And as always, you can pay what you want for the Humble Weekly Sale starting at a lowly dollar. For a bit more than that too, you'll get the 'above the average' game set, and you really might want to too, as this stuff's for charity.
Head over to the official site, right here, to get yours today.