Focus Home Interactive and Frogwares' latest take on the Sherlock Holmes legacy is looking good on the eve of E3.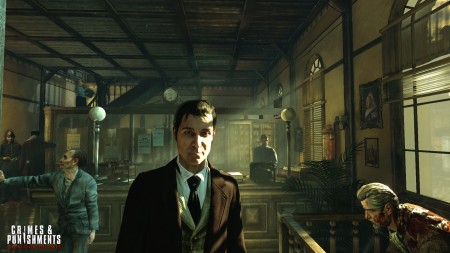 Using the Unreal Engine 3 for the first time in the series, Frogwares is working to make Sherlock Holmes: Crimes and Punishments the most realistic and detailed game yet about the great consulting detective and his world. The developer promises that the switch away from their usual homemade engine to Unreal will result in "richer, more immersive and detailed visuals, for both environments and characters." From the few screens that we have to show you before the E3 deluge, it looks like that will be the case.
In all, Crimes and Punishments will span 8 cases where Holmes will use his powers of deduction like never before in a video game. Frogwares says the game will have 14 different gameplay mechanics that will mimic Holmes detective skills in what should be the most complete version of the famed character to grace a video game console.
There's no info yet as to which consoles Crimes and Punishments will be appearing on, but with E3 this week finding out will most likely be elementary dear reader.