Lima Sky and D3 publishing announced that mobile hit Doodle Jump is making the leap to home consoles with a Kinect compatible Xbox 360 version on the way this Summer.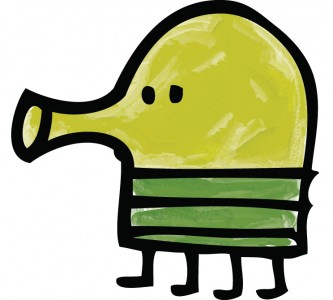 If you've played the 'vertical platformer' Doodle Jump before, then you know what to expect from the Xbox 360 version- just replace the touch controls with the Kinect device.
"We've brought the Doodler onto new platforms before, but never like this," noted Igor Pusenjak, co-founder of Lima Sky. "The unparalleled freedom afforded by Kinect for Xbox 360 allows us to explore new gameplay experiences we never even imagined were possible when we first developed the original Doodle Jump."
Doodle Jump for Kinect is actually not being developed by Lima Sky, but by Smoking Gun Interactive. Using Kinect, players will move themselves to move the Doodler, blast 'nose balls' and fly. Doodle Jump fans will also find a host of new features in the home console version of the game that haven't seen the light of day on mobiles including "three brand-new worlds, treacherous bosses, challenging achievements, engaging power-ups and intuitive gesture controls".
Get ready to get hopping in Doodle Jump Kinect, on Xbox Live for 400 MS points this coming Summer for Kinect on the Xbox 360.