If you recently bought a 3DS XL and either Luigi's Mansion: Dark Moon or Pokemon Mystery Dungeon: Gates to Infinity recently, then your time's running out to get yourself a digitally downloadable freebie.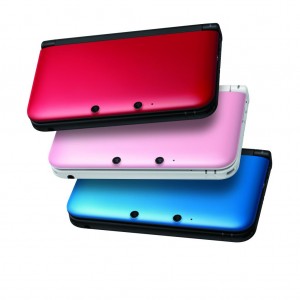 The requirements were pretty simple- just pick up a 3DS XL console and a copy of either Luigi's Mansion or Pokemon Mystery Dungeon anytime between March 21st and April 30th for the handheld. That's step one, step two is registering both (or all three) with Nintendo- and that's it, you're good to go for some free gaming goodness.
And the games on the list of free downloads are no slouches either. If you completed steps one and two, then you can choose from some of the console's marquee titles:
For more info on the promotion, click here to head to Nintendo's webpage. You only have until the 30th of this month though, so you might want to put some hustle on if you're planning on taking part.