Metal Gear devotees were none too happy to hear that David Hayter would not be making a return as the voice of Snake in the latest MGS titles from Konami. Turns out, neither was Hayter.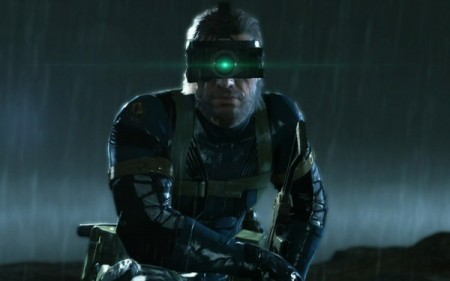 The voice of the gritty special ops soldier Solid and/or Naked Snake will not be back as the famous character in either the upcoming Metal Gear Solid V: The Phantom Pain or Ground Zeroes. And the reasoning behind a change this big? Well, apparently there really isn't one.
Hayter let loose a bit on Twitter the other day saying that basically, no one even told him that the games were being cast or that voice recording was happening. The actor then got "in touch" with someone working on the project and had a sit down lunch meeting where he was told that Konami 'wouldn't be needing' him on this one.
At least they bought him lunch… they did pay right?
In any event, David's thoughts on the subject were incredibly honest and forthcoming. Mainly, he Tweeted :
"If it were my choice, I would do this role forever. To hear anyone else's voice coming from Snake's battered throat, makes me a little ill, to be honest. But the truth is – it's not my choice. Any and all casting decisions are the sole purview of Hideo Kojima, and Konami itself. And that's fair.

"And I'll get by. I am not lacking for employment on any level. But I didn't want anybody to think that I was intentionally abandoning them. And know that I will miss this job, and this character, very much."
Being a little torn up about not returning as Snake is pretty understandable as he's played the character for over 13 years- since the revamped series hit the PSOne in 1998. Honestly, I can't imagine an MGS without Hayter. He's almost become Snake at this point and for legions of fans, his voice is synonymous with the character.
Making a change just to make a change feels like a mistake. It also feels like that couldn't possibly be the reason for the replacement and that there might be a very good reason why Hayter can't reprise the role. Konami and series creator Kojima have been very careful with Metal Gear and to say that the series has been meticulously crafted right from the start is probably a massive understatement. So it might be wise to hold judgement till the games actually hit the shelves.
Source: MCV