The just announced Metal Gear Solid V: The Phantom Pain and Battlefield 4 take point in the best of this week's GamesRadar features along with a look at what Nintendo can do to fix the Wii U.
There's no doubt that The Phantom Pain and Battlefield 4 will be absolutely massive games when they finally see release. Both titles look to push graphical boundaries and both are huge fan favorites. You may have seen the trailers and checked out the presentations, but there are still quite a few things that you may not know about the upcoming games.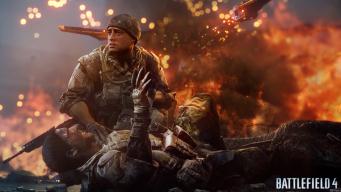 This week GamesRadar took a look at Battlefield 4 with '6 Reasons the Single Player Should be Awesome'. Writer Andy Hartup take a look at just why the single player campaign in EA and DICE's new FPS should blow you away where Battlefield 3's fell short.
I haven't been a fan of the Battlefield games since the old Battlefield 1942. I've tried a few of the more current incarnations of the series (as well as its spinoffs) and none of them seemed to 'click' for me. As I've said before, I've also got a healthy dose of 'military shooter' fatigue that's built up over the last year or so. Actually, I was so turned off to the sub-genre that I haven't even given Black Ops 2 a go. That said, B4 looks amazingly good.
The graphics are stunning and the attention to detail looks mind-boggling. If DICE can deliver on some of the promising signs that Hartup points out in his piece on GR, then I think they've got at least one lapsed fan back in the fold.

If there's a series that needs no introduction, it's probably Metal Gear. Hideo Kojima's tactical espionage action franchise has been around for a long time and is still beloved by its legions of fans.
The previously announced Metal Gear Solid: Ground Zeroes was already getting the enthusiasm up for the throngs of Snake faithful, but now with Metal Gear Solid V: The Phantom Pain having been named you can practically hear the tidal wave of preorders. Here's the thing though- both The Phantom Pain and Ground Zeroes are the same game.
Yep, apparently Kojima and Konami have been playing a little game with fans and keeping everyone on the edges of their collective seat. GamesRadar took a look at the pieces of the puzzle this past week with a '12 things you need to know' feature about the latest Metal Gear and it's a piece not to be missed if you're a fan.
Metal Gear Solid V: The Phantom Pain might actually have more going on in it than any other Metal Gear before… and man is that saying a lot.
Take a look before you miss something else, right here.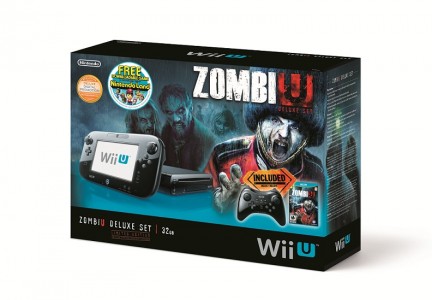 Finally this week, GR had a look at the Wii U. Yep, Nintendo's latest console has fallen just a tad short of the lofty heights that the Wii rocketed to just after its launch in 2006. Among the recently announced hurdles for the console to jump over- it will not be getting the Unreal Engine 4. And that pretty much means that visuals (and maybe even the games that'll appear) on the console will be limited going into the era of the next Xbox and PS4.
Just what the gaming giant can do to save its failing console isn't clear, but GR listed 8 things that Nintendo can do this year that'll at least give them a fighting chance. Personally, I own a Wii U (bought it for the first party stuff… that hasn't really shown up yet) and I agree completely with the items that writer Henry Gilbert puts forth in the article.
Fans want to love Nintendo (does anyone really not want to… really?), but the big N has to give players a reason to pony up and buy in to a console that's underpowered (again) and under-gamed. The 8 points on GamesRadar's list would go a long way towards that goal. (especially Achievement's- do it Nintendo!)
Take a look and see if you agree with the '8 ways Nintendo can fix its console' here.