Insomniac Games and EA's upcoming team shooter Fuse will indeed be packing some preorder bonuses for players who jump on board and reserve a copy from select retailers.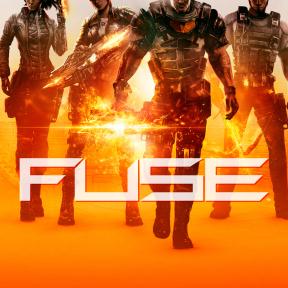 The upcoming action/shooter Fuse has made some headlines before it even gets to its release date thanks to being the first multi-console release from developer Insomniac Games. Ratchet & Clank's creators' first effort post-PS3 exclusivity will bring four player co-op play that puts gamers in the shoes of a quartet of highly trained agents loaded for bear with Xenotech.
"Insomniac Games is known for delivering best-in-class weaponry that breaks the mold of traditional video games – and Fuse is no different," said Ted Price, CEO and Founder of Insomniac Games. "These Xenotech weapons further the innovation players will find in this unique, action co-op shooter. We can't wait to bring Fuse, our first multi-platform game, to gamers worldwide this May."
If you'll be picking the game up at launch, then you might want to get moving on a preorder (check your favorite retailer for availability). If you do, you'll be able to snag some weapon and armor upgrades to get a leg up when you light the Fuse on your copy.
Here's what's available for preorders:
Four Hyperion Prototype Agent Armor Skins—Upgrade your agents' look with four special, state-of-the-art armor skins discovered inside the top-secret Hyperion Base
Four Hyperion Prototype Weapon Skins—Customize your Fuse weapons with four skins based on each of the original prototypes developed inside Hyperion Base
Quickdraw Team Perk—Increase your damage with this team perk adding powerful Fuse elements to all one-handed weapons for all four characters in your squad
Hop to it soldier, Fuse launches on May 28th in the US and on the 31st in the UK for the PS3 and Xbox 360.