With the Kickstarter for Wasteland successfully completed, developer inXile has moved on to a revival of their classic RPG Torment.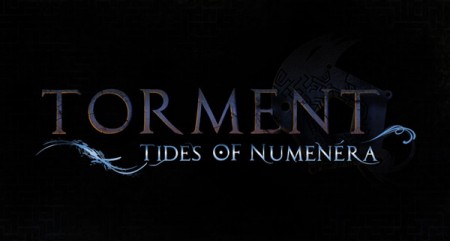 Although the campaign hasn't been active for all that long, the game is already funded and then some- with a long way to go till the drive ends. As of this writing, the funding sits at more than double the target (of 900k USD) – $2,523,986.00 USD. Now that's a lot of magic missiles.
I dare you to watch this intro video filmed by inXile that talks about the project and not want to get in on this bad boy:
inXile's first crowd-sourced role-playing game, Wasteland 2, is due for release soon and Torment: Tides of Numenera is targeting Holiday 2014 for launch. With almost two years to go, why launch the Kicktstarter now?
"As we continue our progression toward launch of Wasteland 2, it is important to secure funding now in order to cover the costs of preproduction and to properly scope Torment: Tides of Numenera. This method of development helps to both create a better a RPG game and to keep the winning team together from project to project. The crowd has become our financing partner and we embrace the stronger bond that it creates between us" said Brian Fargo, CEO of inXile Entertainment.

"As with Wasteland 2, 100% of the crowdfunding will be invested into creating Torment. Our biggest goal is to create a game people actually want to play rather than force a game onto people, which is what can happen with the current publisher model. We are designing Torment: Tides of Numenera to appeal to the RPG connoisseurs, focusing on the deeply personal and philosophical themes and the meaningful choices and consequences that made Planescape: Torment great. With support and feedback from the community, we believe Torment will return to the RPG genre a more cerebral experience that we've been hoping to revisit for over a decade," said Kevin Saunders, product director for Torment: Tides of Numenera.
From the looks of the amount that backers have dished out for the game so far, I'd say your far from the only one who's been waiting to revisit the world of Torment Kevin.
If you'd like to donate to the campaign (it's open for another 24 days) click here.