Nintendo are very busy people.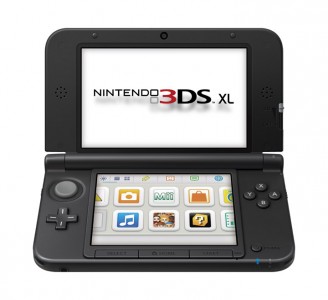 Today's Nintendo Direct presentation unveiled a bunch of new game announcements and dates for the 3DS, as well as a new bundle for the Wii U console.
This summer will see the release of Mario & Luigi: Dream Team as well as the Camelot developed Mario Golf: World Tour.  There will also be Donkey Kong Country Returns 3D, a revamp of the Wii game that will take advantage of the 3D capabilities of the system.  Finally, the eShop will be getting Mario and Donkey Kong Minis on the Move.  In release date news, Luigi's Mansion: Dark Moon will come out on March 24th, Animal Crossing: New Leaf hits on June 9th and GameFreak's HarmoKnight comes on March 28th.
The Wii U will be getting a new bundle in North America as well.  For $390, the bundle will contain all the features from the Wii U Deluxe Edition, as well as a copy of ZombiU, a black Wii U Controller Pro and and an art book.  New Super Mario Bros U will also be getting some DLC in the form of New Super Luigi U, featuring Luigi going through 80 remixed levels from the original game.
Source: GI.biz