Activision will have a very big presence indeed at Toy Fair 2013 with plenty of new Skylanders Giants stuff to show off, and Toys R Us in Times Square NYC will be getting things rolling with special offers and a free Skylander that won't be available at retail for months.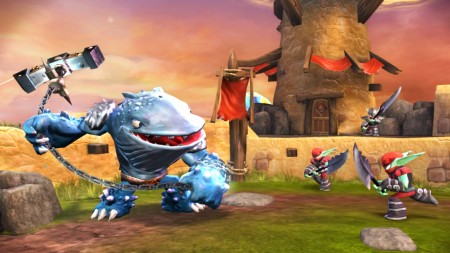 Of course, the trick will be actually getting your hands on the new character Ninjini as it'll be a first come first served situation at the mega-store and I imagine there'll be more than a few folks in line once the festivities start.
And festivities there will be- Toys R Us in Times Square (1514 Broadway at 44 street NYC) will be holding a few 'one day only' sales to commemorate the Toy Fair including a 25% markdown on the Skylanders Giants game and a 'buy 2 get 1 free' promo on all Giants figures.
The special events kick off at 4pm (though the store will be open its usual 10-10 business hours) and you'll have to be one of the first in line to snag that Ninjini. If you don't get one though, all is not lost because there'll still be a good amount of fun to be had with costumed characters and gaming kiosks galore.