A console port of the hit PC game might actually still be in the cards.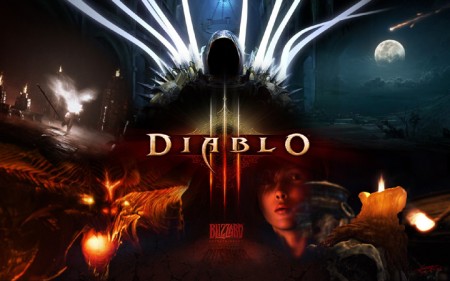 Though the thought of playing a Diablo title on a console once again (what was the last time- Diablo on the PSOne?) is a pretty cool thought, it didn't really seem all that likely to happen. But according to Blizzzard exec Rob Pardo (who's got a great gameshow announcer name), it still might happen.
Pardo told Polygon recently that not only is the developer still considering the move, but that the game is actually "up and running" on consoles (in some form) right now.
Porting the action/RPG to consoles would certainly seem like a solid choice. Diablo III is already a huge hit on the PC and Mac and this move would only grow that audience by leaps and bounds. One of the biggest knocks would more than likely fade away too- that the game required 'always on' DRM and was unplayable without access to an (solid) internet connection.
Take it with a grain of salt for now, but I know it would make D3 a heck of a lot more appealing to get back into for me. My internet connection at home is anything but what you'd call 'good' and I while I really enjoyed what I played of the game, I eventually got fed up with all the dropped games and lag (in a single player game!) and quit.
Take note Blizzard, put this bad boy on consoles and I'll be first in line.
Source: Polygon