Surprise! Nintendo announced a new Wii! No, not a Wii U, a Wii. It's tiny! And pretty awesome looking! And only available in Canada! …?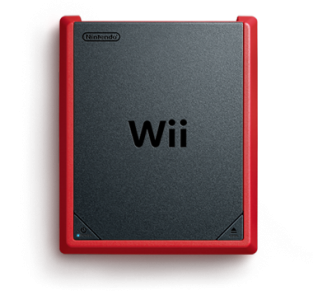 Not that the frozen north (it is still frozen right?) doesn't have it's fair share of gamers, we actually have some working here, but Canada only?
Apparently so as Nintendo made the new small form factor Wii a reality today. The company announced the upcoming availability of the stylish little console- but only in Canada. Why the exclusive? According to tech website TechCrunch, there's really no reason. They do point out though, that it's uncertain just how long the lil'Wii might stay a Canadian exclusive.
It's a good point; perhaps the Big N is testing the waters here? It's a possibility that they simply want to see just how well a smaller Wii (…that kinda sounds terrible) might sell and if there's any demand for one before they move it to a larger market.
In any event, the little guy might just do very well this Holiday. With the Wii U in (relatively) short supply and with a price point of just $99, it's a tempting offer indeed for those who're without Nintendo consoles of any kind.
One caveat for the system- there's no GameCube back-compatibility. Yeah… that's not great, but if you don't have a Wii at all you should be able to find plenty to keep you busy in that console's library even without access to the Cube's title catalog. Might I suggest Mario Galaxy, Twilight Princess or Xenogears?
The Wii mini includes the new revamped console (duh) and a very cool looking red Wiimote and 'chuck. Look for it on store shelves on December 7th- in Canada only.
Source: TechCrunch