Well, that didn't take long. The latest Call of Duty has made a killing at retail for the fourth straight year.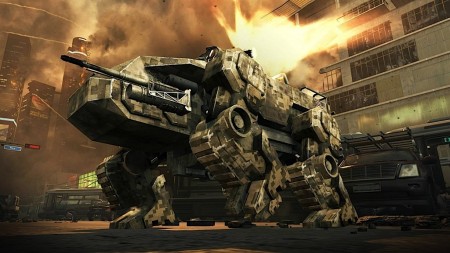 According to publisher Activision, its own internal numbers and several tracking indexes show that Call of Duty: Black Ops 2 has taken home a massive $500 million plus in its first 24 hours of availability.
Think that made company CEO Bobby Kotick happy?
"With first day sales of over half a billion dollars worldwide, we believe Call of Duty is the biggest entertainment launch of the year for the fourth year in a row," said Bobby Kotick, CEO, Activision Blizzard, Inc. "Life-to-date sales for theCall of Duty franchise have exceeded worldwide theatrical box office receipts for "Harry Potter" and "Star Wars," the two most successful movie franchises of all time. Given the challenged macro-economic environment, we remain cautious about the balance of 2012 and 2013."
Some more numbers for you: over 16,000 midnight-madness events were held around the world for the game's launch, Black Ops 2 was the top trending topic on Twitter in 23 cities globally in the first 24 hours of release, and over 30 million people have watched the 'Surprise' trailer on YouTube since it debuted on October 29th.

There's no doubt that CoD is a massive game in just about every way. That developer Treyarch has continued that yearly trend with Black Ops 2, isn't all that big of a surprise. People look forward to these yearly Call of Duty launches like they're holidays and it's kind of taking on the same feel as Madden launch day in August. It's something that prompted Eric Hirshberg (CEO of Activision Publishing) to say ""Call of Duty has become more than a product people buy, it's become a brand people buy into. And every November we do more than just launch a game, we kick off an annual, unofficial but worldwide phenomenon called Call of Duty season,"
Call of Duty: Black Ops 2 is available now for the Xbox 360, PS3, PC and Wii U.