The weapon designs are being sifted through as we speak, but The Gear of Legends contest has just opened up the armor design portion of the contest.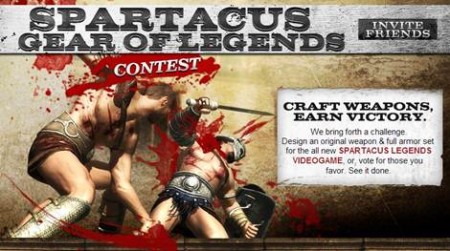 Live and in living color right this very second on the Spartacus Facebook page, The Gear of Legends contest phase 2 is officially open. Much like round one, armor design entry's will be judged by the series' star Liam McIntyre and producer Steven DeKnight once the full contest comes to a close on the 16th of this month.
More than 75 people entered the weapon design 'phase one' of Gear so if you want to get in on it, now's the time as the winning designs will be featured in the upcoming game based on the STARZ Channel show, Spartacus Legends.