Nintendo is celebrating the launch of the first handheld entry in the Paper Mario series with a crafting contest that's anything but flat.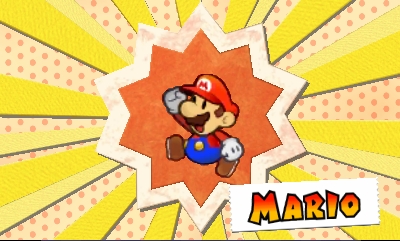 Remember making dioramas when you were a kid? Maybe you still are a kid and you're even working on one right now for school. If either one of those expertly crafted examples rings true for you, then you know exactly where the just announced contest from Nintendo is headed.
Paper Mario (the game) sports a seriously handmade look and always has. The game is loaded with stuff like clouds hanging from strings and Koopas that look like they were made from construction paper. Now Nintendo is bringing that aesthetic from the screen to the real world with the Paper Mario: Sticker Star Diorama Contest.
"Imagination and creativity are part of Nintendo's DNA," said Scott Moffitt, Nintendo of America's executive vice president of Sales & Marketing. "Giving fans a chance to unleash their own creative talents is a terrific way to set the stage for the Nov. 11 launch of Paper Mario: Sticker Star, an experience that's only available on Nintendo 3DS."
All you have to do to enter (see how I make it sound easy right there?) is craft a diorama featuring Paper Mario and a scene from the game. Regardless of your crafting IQ (or in my case, complete lack thereof) this sounds like a really fun little contest, especially when you think of all the cool stuff that you could do with the Mushroom Kingdom, some paper, and a shoebox.
The prizes are equally cool. Five packages are to be given to the quintet of winners, which'll include a copy of the game, a gift certificate for the eShop, and a handmade (not sure by who exactly) papercraft trophy. Not bad at all.
If you need some ideas to get you started, LA based production company iam8bit has created a neat little video loaded up with ideas for you. You can check that out here. If you want the full skinny on the contest, you can see all that good stuff right here and if you wanna see more about Paper Mario: Sticker Star for the Nintendo 3DS- then make withe the clicking here.