Home
/
Tag Archives: Gone Home
A great installment of the Nintendo Download brings NBA 2K19, Hyper Light Drifter, Broforce and plenty more to the Switch.
Read More »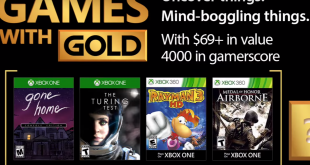 Xbox Games with Gold for October may not be hauntingly scary, but nonetheless Xbox Gold Members will receive Gone Home and Turing Test on Xbox One and Rayman 3 and Medal of Honor: Airborne on the Xbox 360. Gone Home And The Turing Test On Xbox One Starting on October …
Read More »
Midnight City releases some good Gone Home and Costume Quest 2 news this week.
Read More »