Ever wanted to have a suitcase loaded up with your favorite console and a monitor? Then you'll want to have a look at the new GAEMS rig.
Playing GAEMS
You might be familiar with the name GAEMS, even though they're something of a niche company. That's because they've been around for a while, and they make one of the coolest peripherals in the industry. In fact, you've probably seen a GAEMS rig somewhere, since they tend to be included in gift guides. They are, of course, completely self-contained gaming environments.
Locked away within a rugged plastic case is a built-in monitor and all the necessary ports most likely needed to attach your favorite console. This newest version of the system has a few upgrades over what's come before too.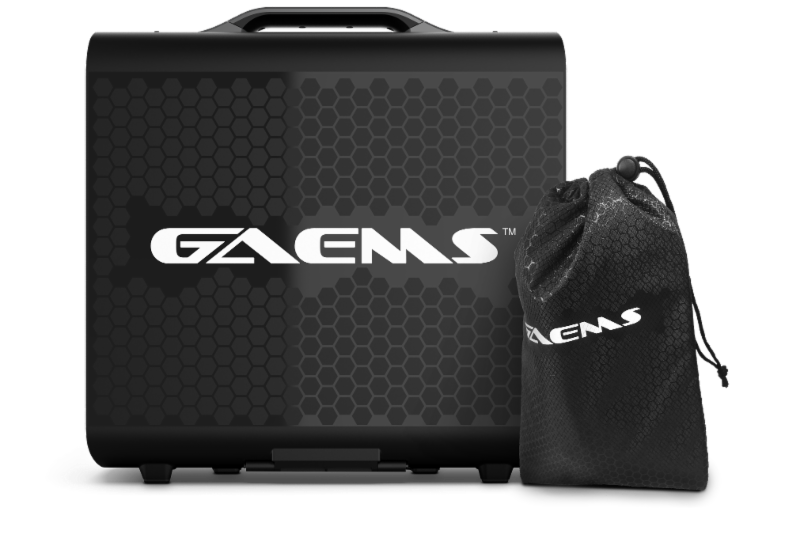 Key specs for Sentinel include:
Patented hard-shell protective case with kickstand for stability when opened
Unique EVA foam base creates a custom and secure fit for many different consoles
Integrated 17.3" FHD 60HZ IPS anti-glare performance gaming monitor
Chambered and tuned 3W stereo speakers deliver quality sound without headsets
3.5mm audio output when you do want to use headsets
Includes external accessory bag for storing controllers, power supplies, cables and more
Includes IR remote control for easy menu navigation
Includes HDMI cable, 100v-240v/DC power adapter
Sentinel external closed dimensions: 16.9" width X 4.2" depth X 16.7" height
Compatible with select Xbox and PlayStation consoles and some PCs
Xbox One X
Xbox One S
Xbox 360 models Elite, S and E
PlayStation 4 Pro
PlayStation 4 Slim
PlayStation 4
PlayStation 3 Slim
Landing just after the New Year, the GAEMS Sentinel will be available as of January 8th. You can grab one for $349.99 USD, and pre-order right now via GameStop, NewEgg or Amazon.