Yes, it's finally Diablo III time for Nintendo Switch owners. The fantasy aRPG arrives in the eShop this week, along with plenty more.
Sympathy for the devil
The Switch might be the last of the current crop of consoles to get a version of Blizzard's Diablo III, but it also might have the coolest edition. Not only do you get the base game and expansions, but you'll also find some Nintendo-centric content. That would be the Gannondorf armor set. So you can all but play as the legendary Zelda villain.
While that's clearly the top dog this week, Nintendo fans can also look forward to playing a bunch of other titles. Also launching this coming week will be the Pokemon: Let's Go games, Machinarium, Rogue Legacy, Transistor, and more.
All in all, a pretty good week for Switch owners.
Nintendo eShop on Nintendo Switch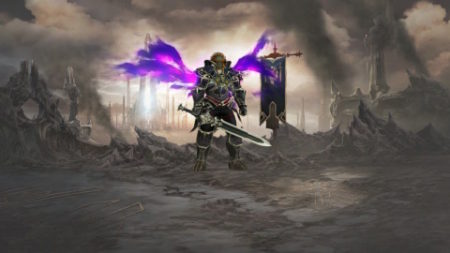 Diablo III: Eternal Collection – Ages ago, angels and demons birthed your world in a forbidden union. Now they've come to claim it. When the High Heavens and the Burning Hells war, humanity must be its own salvation. The Diablo III: Eternal Collection game on the Nintendo Switch console includes the Cucco companion pet, a Triforce portrait frame and an exclusive transmogrification set that will let your heroes sport Ganondorf's iconic armor. You'll also receive unique cosmetic wings. The Diablo III: Eternal Collection game will be available on Nov. 2.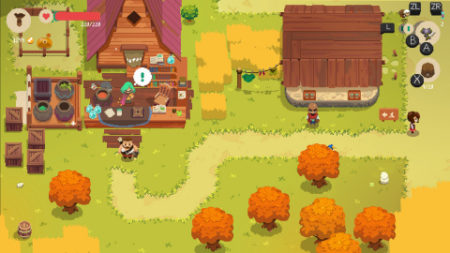 Moonlighter – During a long-past archaeological excavation, a set of Gates was discovered. People quickly realized that these ancient passages led to different realms and dimensions, providing brave and reckless adventurers with treasures beyond measure. Moonlighter is an action-RPG with rogue-lite elements following the everyday routines of Will, an adventurous shopkeeper who dreams of becoming a hero. The Moonlighter game will be available on Nov. 5.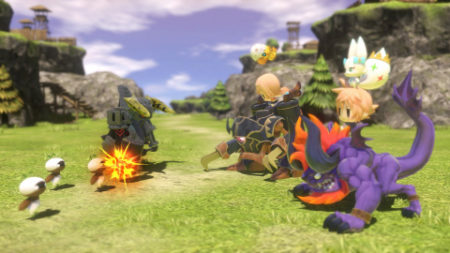 WORLD OF FINAL FANTASY MAXIMA – Beloved characters from FINAL FANTASY lore (Champions) and a multitude of monsters that can be captured (Mirages) appear in this fun and exciting adventure. This new and enhanced version of the WORLD OF FINAL FANTASY game also features the Avatar Change system, which allows the protagonists, Reynn and Lann, to fight as Champions. Fight your way through exhilarating battles as legendary FINAL FANTASY heroes. The WORLD OF FINAL FANTASY MAXIMA game will be available on Nov. 6.
Pokémon: Let's Go, Pikachu! / Pokémon: Let's Go, Eevee! – Pre-Purchase – Take a Pokémon journey to the Kanto region with your partner, Pikachu or Eevee! Become the best Pokémon Trainer as you battle other Trainers, Gym Leaders, and the sinister Team Rocket. Pre-purchase the Pokémon: Let's Go, Pikachu! and Pokémon: Let's Go, Eevee! games before they launch on Nov. 16.
Nintendo eShop sales:
Nintendo eShop on Nintendo Switch, Nintendo 3DS and Wii U
Activities:
Celebrate the Harvest Season with My Nintendo Rewards for November – My Nintendo members, it's time for new game discounts and other rewards for November. Redeem your points* at my.nintendo.com today!
Animal Crossing: Pocket Camp One-Year Anniversary Event – It's almost the first anniversary of the Animal Crossing: Pocket Camp smartphone game**! There are a lot of events and gifts in store, in addition to a new type of Seasonal Event. A Seasonal Event is a special event period during which you can get furniture and clothing items by participating in the garden event, Gyroidite Scavenger Hunt and Fishing Tourney during that period. Collect a bunch of first-anniversary candles to complete Anniversary Goals to get the first-anniversary cake, golden party table and first-anniversary outfit. You can get first-anniversary candles from Isabelle's Party-Prep Project, Gyroidite Scavenger Hunt #5 or Fishing Tourney #8. Check out the game site for more information about the first-anniversary Seasonal Event and timing.
*A Nintendo Account is required to receive and redeem My Nintendo Points. Terms apply. https://accounts.nintendo.com/term_point.
**Persistent Internet, compatible smart device and Animal Crossing: Pocket Camp app required. Data charges may apply.
Also new this week: