Okay so this one's even later than last month's installment. At least we still squeezed in a Coming Up, right? Look, there's a lot going on, okay?! GET OFF MY BACK.
Nifty November
Ahem. Okay. I'm good. And, fortunately enough, so is this month for new game releases. Since this is a belated Coming Up, there are a number of biggies that've already hit.
You're probably playing them already, but just in case you aren't, here's what's out already:
Call of Duty: WWII – PS4, Xbox One, PC
Need for Speed Payback – PS4, Xbox One, PC
Horizon Zero Dawn: The Frozen Wilds – PS4
Super Lucky's Tale – Xbox One
Doom – Nintendo Switch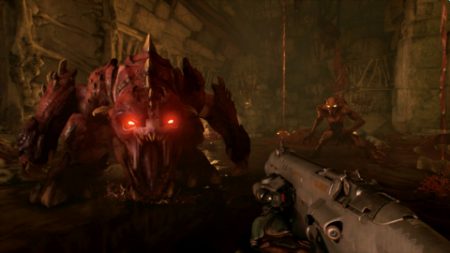 Actually, that last one came out today. All of the above though should give you a hint at what November's been like till now. It kind of doesn't stay that way though. The gaming industry is primed for a big Holiday, that'd definite. There are tons of great titles out already that hit last month that would make for that. And the stuff that's hit this past week only adds to the blockbuster list.
As usual though, the deeper we get into the "Holiday release window", the less big games land at retail. This month is ground zero for that, as we see a load of games at the top of the month, and then a trickle at the end.
There's still stuff on top for December, but it's not the deluge that we've seen up to now. But maybe that's a good thing. After all, our collective wallets can only take so much punishment.
Here's what's up for the rest of the month:
11/14
Star Wars Battlefront II – Xbox One, PS4, PC
Road Rage – Xbox One, PS4
L.A. Noire – Xbox One, PS4, Switch
LEGO Marvel Superheroes 2 – PS4, Xbox One, Switch
The Sims 4 – Xbox One, PS4
Demon Gaze II – PS4
Outcast: Second Contact – PS4
Batman: The Telltale Series – Switch
11/17
The Elder Scrolls V: Skyrim VR – PSVR, PC
The Elder Scrolls V: Skyrim – Switch
11/21
Axiom Verge – PS4, Switch
The Inpatient – PS4
Azure Striker Gunvolt – Switch
Gear.Club Unlimited – Switch
RiME – Switch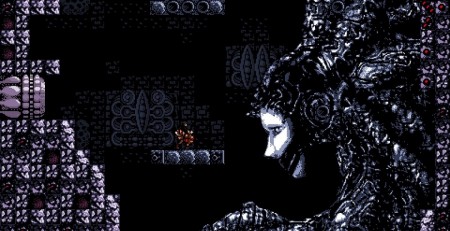 11/28
Black Mirror – PS4, Xbox One
The Pillars of Earth – PS4, Xbox One
Radial G Racing Revolved PSVR – PSVR
VR Carts – PSVR
Resident Evil Revelations Collection – Switch