Tom vs. the armies of hell is a humorous, top down isometric shooting game developed by Darkmire Entertainment. A one-man game studio led by San Francisco developer Sean Burgoon.
The fascinating story about the Tom vs. the armies of hell is that it has failed two Kickstarter campaigns. Despite all of the failures, the developer Sean Burgoon's hell bent determination is the reason the game became live on Steam.
Quoting the Trailer, "Like all great stories, this one begins on blood stained floor of well trafficked men's room." So ready your Soul Blaster x9000 because you are about to enter THE HELL.
[embedyt] http://www.youtube.com/watch?v=Ye2io2iZ6e0[/embedyt]
THE GOOD 🙂
Story: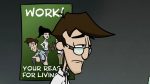 Meet Tom, a low level software engineer working for giant company called Questionable Technologies. It's a normal Wednesday. Tom leading his sucky 9-5 job inside a small cubical with 2.13 minutes of break. It wasn't the worst Wednesday Tom ever had, but things were just getting started.
Due to a little snafu in the secret lab deep below Tom's office, a gate/portal gets opened sucking Tom's hell into the real hell. Now the demons of hell are crawling all over in the office complex. Tom winds up with a monstrous hand after getting saved from a demon attack in Men's Room.
Now it's up to him to smash his way out through blood thirsty demons, to figure out a way to go back to earth. As familiar as the story sounds, it's actually pretty good. With unexpected twists and lot of characters, it really keeps you engaged.
Gameplay:
Say hello to Soul Blaster x9000! This bad boy uses souls for ammunition and fires variety of shots, each resulting into awesome blood spattering of the enemy demons. Different color souls result in anything from rapid-fire blasters to flamethrowers and a deadly beam that turns demons into walking bombs.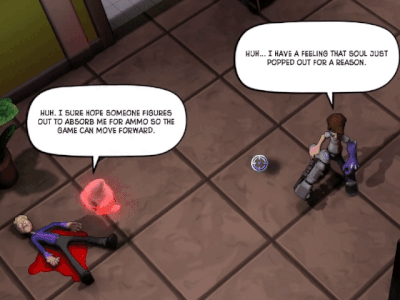 Out of ammo?! Then use your demonic arm to perform melee attack in the face. Finally use the Demonic crystal to transform yourself temporarily into powerfully Demon and melt down those hordes of demon in few seconds.
There are total Six levels in game. During your adventure you'll face off against a variety of enemies including hordes of demons, an army of mechanical automatons and a host of dangerous bosses.
Presentation: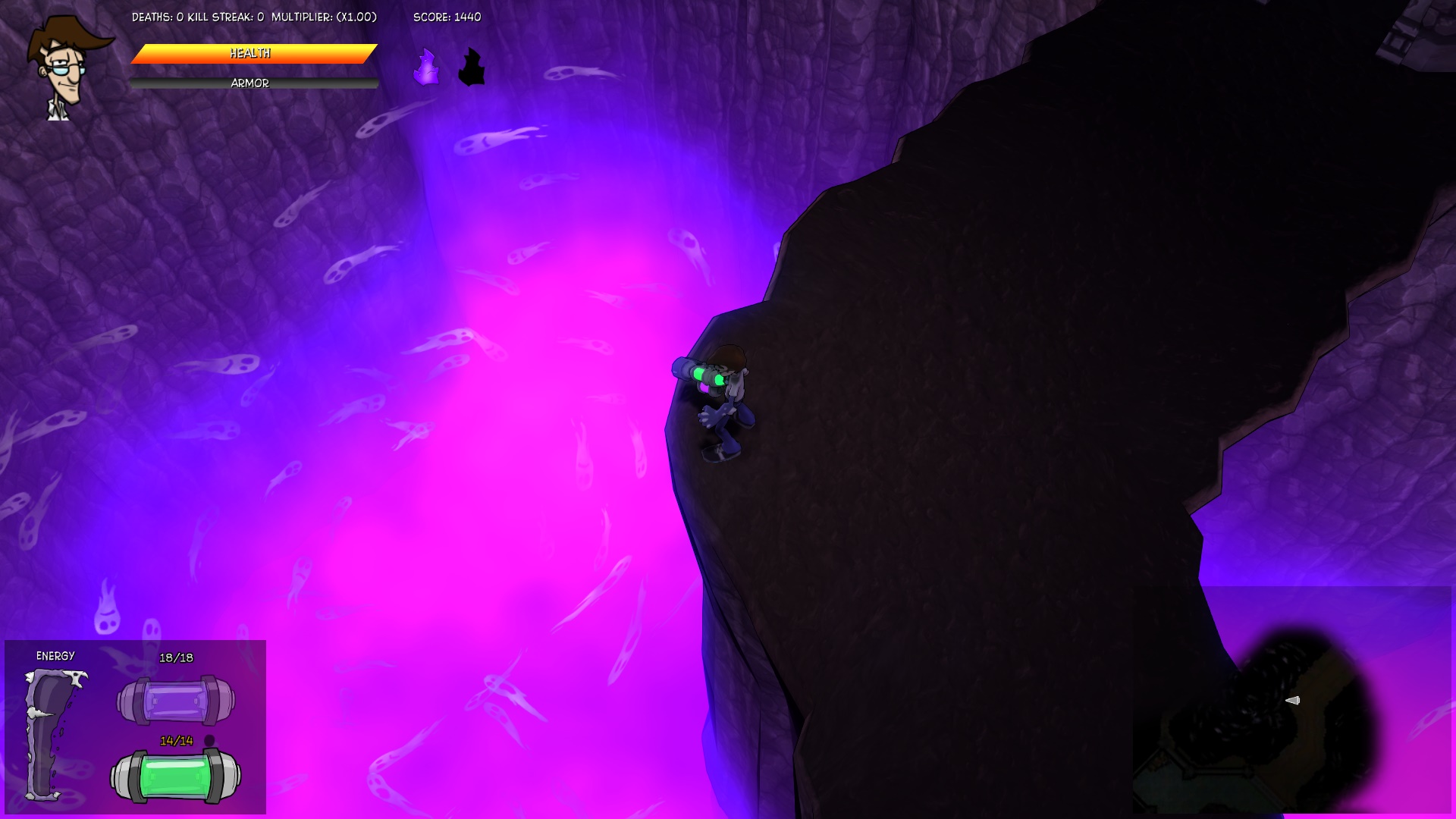 Comic type graphics, boiling lava pits, hordes of demons really paints the picture of hell. Everything from small game objects to environment is well thought and beautifully executed. Especially the Bog of Agony, where at one place there are canyons filled with the tons of mourning soul, is surely breath taking.
The weapon kills and demon blood splattering animation are impressive and gives you satisfaction of the massacre.
Causal, humorous dialogs are entertaining and provide some of the best story telling experience. The games HUD is old school style yet catchy. Tom's face near the health bar with blood coming out of nose indicating critical health really reminds about the classic Wolf Game's HUD.
Soundtracks:
Great rocking music that pumps the adrenaline during the intense fights and really gets your mojo going.
The Music of Tom vs. the armies of hell is provided by Keko music is also available for purchase.
THE BAD 🙁
Keeping the good part aside, there are some pretty bad things about Tom vs. the armies of hell that really get on player's nerve, making it literally a hell of a gameplay.
1) Poor Game Balancing:
So you just bought the game and now you are all set to smash every last demon of the Hell. Good, but hold your horses before jumping to the difficult mode. Because the poor game balancing will kick your butt.
The game is easy at some levels and it suddenly gets almost impossible. Forget about the Medium and Expert mode. But even in the easy mode some of the boss demons will die easily while others will really give you hard time.
2) No mid-level saves:
As I mentioned, fights are intense. Going through large waves of demons and reaching to the boss fights. But once you die in the boss fight, you have to start again from beginning of the level. There are few in-game checkpoints that spawns you right before the boss fight but if you close the game, you have to start again from the beginning of the level. There is no luxury for the player to do a manual mid-level save.
3) Unreasonable Demon Waves:
The demon waves seems meaningless after some time as you don't need to kill all of them. You can just run pass them till you reach an auto-save checkpoint, die and re-spawn there with full health and less hassle.
4) No voice acting in game
Great Presentation, Poor Balancing!
Story - 71%
Gameplay Fun factor - 66%
Game Balancing - 50%
Presentation and Music - 93%
Tom vs. the armies of hell is an action and humor packed game with beautiful art style and rocking music. But the poor game balancing, inadequate checkpoints and few other things really stops it from becoming one of the mind blowing indie games.