So ESPN, the cable (and radio) network dedicated to all things sporting, has started producing coverage of eSports. While you might not have an issue with that, one of the network's radio hosts definitely does.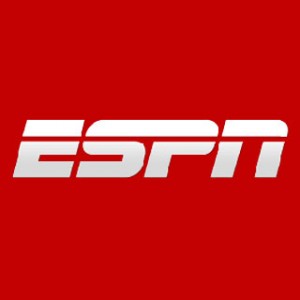 Shall we label this yet another case of not wanting to change with the times? I'd say that might be accurate as ESPN radio host Colin Cowherd has gone and said, among other things, that he's just going to call it a career if the network starts to cover eSports and demand that he do the same.
Now, most of the comments seem somewhat tongue-in-cheek to me, but he did say some nasty things about gamers in general, which I have to assume didn't sit all that well with more than a few of his listeners. While Mr.Cowherd might not realize it, there's not so much of a line of delineation anymore between gamers and sports fans, or the general entertainment-consuming public for that matter.
Personally, I love football (the NFL that is) and baseball, and I'm going to guess that if you're reading this, then you might be able to guess where I stand on video games. The point is, that there's a massive crossover appeal these days, and games aren't limited to those who live in "mum's basement" as Cowherd asserts.
The host also showed his mental age and knowledge on the subject when he said that he "tolerated Donkey Kong". Come on man, that came out in freaking '81, at least mock something a little more current- Sonic the Hedgehog would have been more contemporary. The host then went on to trash ESPN2's coverage of Blizzard's Heroes of the Dorm college tournament, and the players, who he noted looked "intense". Yeah, I'm guessing you'd be looking pretty intense too if you could win complete college tuition or $25k towards your school expenses. It's just a thought, but maybe look into what the thing you're making fun of is about before you make your bad jokes?
Anyway, as website MCV points out, the real argument for not covering eSports on the network was better made by ESPN president John Skipper last year, when he said that they're not 'sports', but a competition. Skipper then likened video game tournaments to chess or checkers and said that he'd prefer ESPN stuck to "real sports". While there's still some rough edges in that statement, at least it makes sense.
Source: MCV