P S Vita players get hyped as Hyperdimension Neptunia Re;Birth2: Sisters Generation was released exclusively for P S Vita this morning.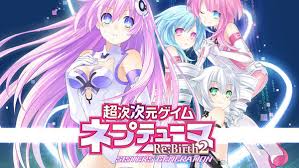 Part of a larger game series, Hyperdimension Neptunia, the series' centers on four Goddesses, representing four game consoles, in the land of Gamindustri. The series often breaks the fourth wall while battling for control of Gamindustri. This title has the four game console Goddesses trapped in an underworld and their younger sisters must save the day.
The gameplay is a combination of action RPG and turn-based RPG style. Teams consist of 8 chosen characters with a main battling team of four and the reamining acting as support with the ability to switch out. The game has approximately 20 playable characters leading to a nearly endless combination of teams and strategies. Re;Birth2 is very customizable from your team to weapons to number of enemies in dungeons; there is tons of replayability.
Re;Birth2 doesn't shy away from poking fun at the gaming industry. The game is filled with industry and fan-based humor that is playful rather than condescending.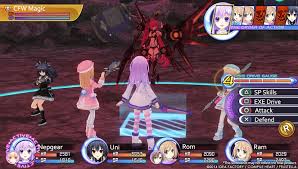 It is a cute, light-hearted game that you can spend hours on. Definitely check it out if you have a P S Vita.
As always, follow me on Twitter for more gaming news: @lmrome3