Canadian voice actress Kelly Sheridan has had an extensive career in animation. She is notably recognized as the voice of Sango from InuYasha, Hitomi Kanzaki from Vision of Escaflowne, and Diana from Martin Mystery, just to name a few.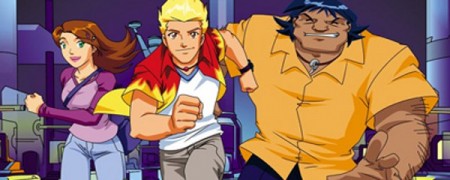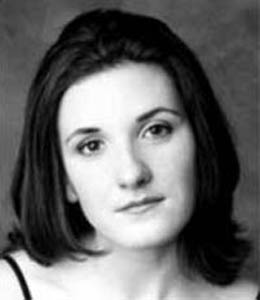 Presently she is continuing to lend her voice as Barbie in both the toys and collection of movies, and other animation productions.
Kelly Sheridan grew up in British Columbia, Canada. She shared descriptive details about how the province is right on the ocean and surrounded by mountains, and forest so she makes use of the natural beauty by spending time outdoors.
Her hobbies outside of voice acting also include: Discovering all kinds of food within the city, going to the theatre, traveling, and playing board games with friends.
The talented voice actress shared how her journey in acting had led her to voice acting opportunities.
Kelly Sheridan did community theatre and had small television and film roles when she was a child. Her agent would also send her on the occasional voice over audition, and eventually she landed a role.
"At the time there weren't a lot of young women in Vancouver doing voiceover work so I lucked out at
just the right time," she began.
"Eventually there were more and more voiceover auditions and gigs, and the film and TV stuff kind of faded into the background. I was never as interested in on camera work as I was in theatre and voiceover."
At the age of 13 Kelly Sheridan's first voiceover role was a guest role on Captain Zed and Zee Zone. (1991)
Out of the characters that the voice actress has brought to life over the years, she says that she has too many favourites. She went onto mention that Barbie probably is the most iconic character, and in general it's a real treat for her to provide voices for the toys that she played with as a child. Examples include: Transformers, and Care Bears.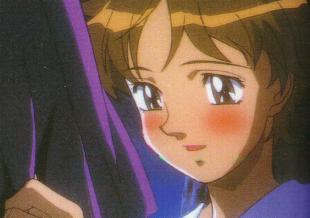 Kelly shared that she tries to relate to all of her characters on a personal level, because that is part of her work as an actor.
"My real favourites change all time as they are usually roles where I am being challenged in some way. Like the first time you get to do a particular accent or play the bad guy, stuff like that. I may have completely different morals and values than some of the characters I play, but I still have to work to understand what makes them tick and why they do they things they do."
In 2004 Kelly Sheridan reprised her role as Sango in InuYasha: The Secret of the Cursed Mask a role playing video game released for the Playstation 2. The voice actress shared what the recording process was like, compared to television shows and movies. "Video game sessions are often quite grueling as the scripts are huge. You have to record all of the different possibilities and outcomes that your character might encounter."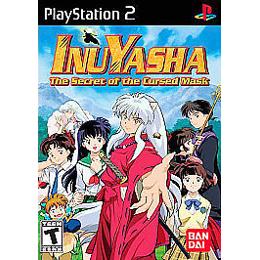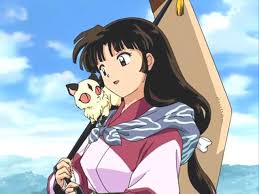 Kelly Sheridan said that there are often several lines for each possibility.
"If it's a game where there is action and fighting you also have to record multiple fight reactions. They can be exhausting, long sessions but very rewarding once you see the whole thing put together. We don't record a lot of video games here in Vancouver so it's always a fun, unique experience when you get to do one."
Characters can serve as an inspiration to people and for Kelly there is something about Sango that inspires her.
"I love her tenacity and bravery. Despite all of the hardships she's faced she still retained her humanity and sense humor. Losing her family could potentially harden a person but she still keeps herself open to love and human connection. I think that's amazing," she said.

"I also admire her unwavering, selfless love for Kohaku. I have a younger brother so I relate to her in that respect. Coincidentally I have a little cat with a star on her forehead. She doesn't turn huge and fly unfortunately. Only one tail too."
To the fans this is her message to all of you:
"I get letters from fans to say they liked my performance in one thing or
another and that means the world to me. I read each and every message I
receive. Thank you for being such a huge part of why I keep doing this
crazy job."
Special thank you to voice actress Kelly Sheridan and best of luck in your future endeavours.
You can find Kelly Sheridan at the links below.
Website: www.kellysheridan.ca
Facebook: www.facebook.com/Kelly.Sheridan.Voice.Actress
Twitter: @KsheridanVoice
Kelly Sheridan's Imdb page (For the list of acting credits)
For those interested you can also listen to the podcast interview that she did back in 2007 with fellow voice actor Trevor Devall