Robin Keijzer was born in a town called Zwolle in the Netherlands. Later on in his life he moved south, where he studied and now lives in Breda. Illustration has always been Robin's biggest hobby even when it became his day job. He also enjoys playing Dungeons and Dragons as well as building scenery for a friend of his who is really into Warhammer.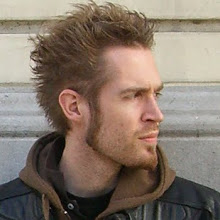 Robin Keijzer came up with the idea of Gang Up! together with his friend and former colleague Paul.
"We simply liked to make a game that didn't require a monitor because that's what we usually do. We also wanted to keep it elegant in its design, so we ended up making a card game. Paul also liked to make a game were you have to betray other players to win, and that is where we started brainstorming," he said.

The main objective of Gang Up! is where players compete to become the ultimate crime lord. You recruit legendary gang members and commit crazy and daring crimes. Use criminal influences, and team up with other players to get ahead. When they least expect it backstab them to win in game.
He also added that sabotaging a crime will cause the engaged players to lose status; you do so by playing your influence cards, or using member skills. The player who first gets to 20 status points wins.
Robin Keijzer was also responsible for designing the artwork for the cards, and shares the process.
"Creating the card layout for the various cards took me maybe three weeks in total. It seemed like a simple task, but it turned out to be quite a puzzle. That is because every card has to clearly communicate all kinds of gameplay rules, and because the cards have the same background for 100 different illustrations," he began.
"While designing we were also still looking for the exact feel of the game, at first it was a lot darker now it's comical and colorful. Then there are the individual illustrations, those take me about six hours on average to make."
During the creation of Gang up!  Robin expressed that their main challenge was that they didn't have a lot of time to work on the game, so they had to schedule in and work during their weekends and evenings, which was tough. "For example doing play tests, was always a lot of fun – and that wasn't so different from how I spend my weekends normally," Robin said.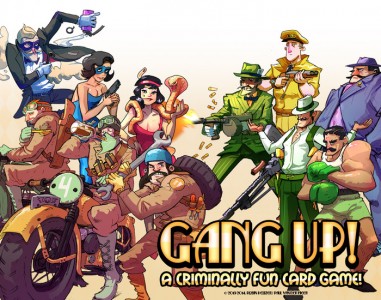 Robin Keijzer has worked on games since 2004, and started out his career at a company called Playlogic as a concept artist and art director. During his time at the company he made various console games, and he shared that his favourite was FairyTale Fights (PS3, 2009).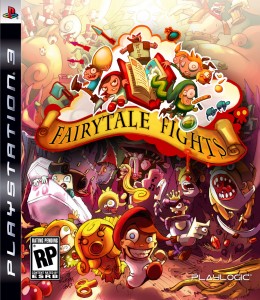 Robin then went onto explain how he started working as a freelance artist and created art for many studios.
"One of the first assignments back then was for Ronimo Games, where I helped on character designs for Awesomenauts. Another interesting experience was working on a 'Linkin Park' game, where I had the opportunity to work together with members of my favorite band."
He also mentioned that there were many other projects he worked on, and they were all great to do.
Robin's plans for the future are as follows:
"Right now my focus is on Gang Up! I would love to spend more time on the universe behind it, making more illustrations for it, which hopefully end up in expansions for the game. There are several more projects that I would like to finish, such as my comic Wizard Brew and a D&D inspired comical point 'N click' adventure game named Super Quest."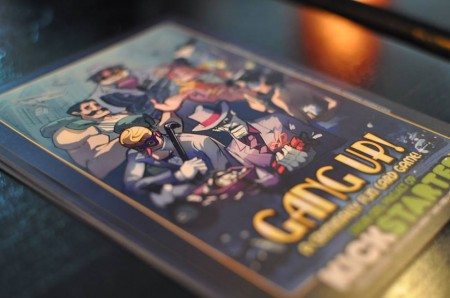 You can read all about it on his blog: http://www.robinkeijzer.com/

The set release for Gang Up! is April 2015.
You can order a copy of the game through their kickstarter page:
 https://www.kickstarter.com/projects/robinkeijzer/gang-up-a-criminally-fun-card-game).
Robin and Paul need your help to make the kickstarter page successful, because if it isn't it might take longer to complete and get it ready for shipping, because of time constraints.
Those interested have now 18 hours to go, to contribute to their page (at the time of posting this due to time differences.)
Special thanks to Robin Keijzer for spending some time chatting with me! Unfortunately Paul was unavailable for commenting due to work commitments.
You can catch Robin here:
https://www.facebook.com/GangUpthegame?fref=ts
https://www.facebook.com/robin.keijzer.54