The Winter Soldier himself, Bucky Barnes is in Disney Stores right now as a part of DST's Marvel Select line of action figures. Click on through for some glamour shots of the plasticized version of the character doing what he does best.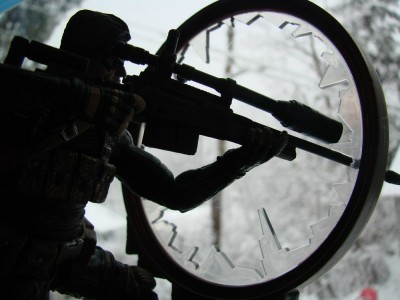 This has to be one of the coolest photoshoots that Diamond Select Toys has done with its offerings. They've produced some of their finest work in the Marvel Select line over the last year too (like with that awesome Venom figure) and The Winter Soldier is looking like it's right in line with that. Buck ships with a number of pieces of his tools of the trade and sports a spot-on likeness to the comic and soon-to-be movie character.
The figure is available right now in Disney Stores (or will be soon) and is available right now on MarvelStore.com and DisneyStore.com and is exclusive to those retailers- so you won't find this one at your local comics shop or Toys R Us.