The critical and fan flop Aliens: Colonial Marines has officially been cancelled for the Wii U.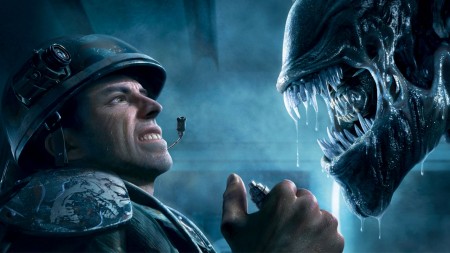 Originally set to debut for Nintendo's 'next gen' console this past March, Aliens slid past the month with nary a mention and now Sega has confirmed that the game has been cancelled.
Aliens: Colonial Marines was released on the Xbox 360, PS3 and PC to horrific reviews and even worse word of mouth. The game was, basically, not the same title that was seen in demo footage and Sega just released an official statement that said as much (read more on that here). Gearbox was the 'official' developer of those versions of the game (although they had farmed it out, which was kind of the issue), but Sega had handed the Wii U responsibilities to Demiurge Studios.
Gearbox boss Randy Pitchford had actually remarked at one point that he thought the Wii U version of the game was going to turn out to be the best one because of its integration of the GamePad. The Wii U's innovative pad was to act as a motion tracker, just like in the film.
GamePad trackers or no, I can't imagine there are too many Wii U owners out there who feel slighted by the cancellation. It's doubtful after all, that the Wii U edition would have been any different than it's console siblings where it counts- that being playability, graphics and sound.
Source: CVG